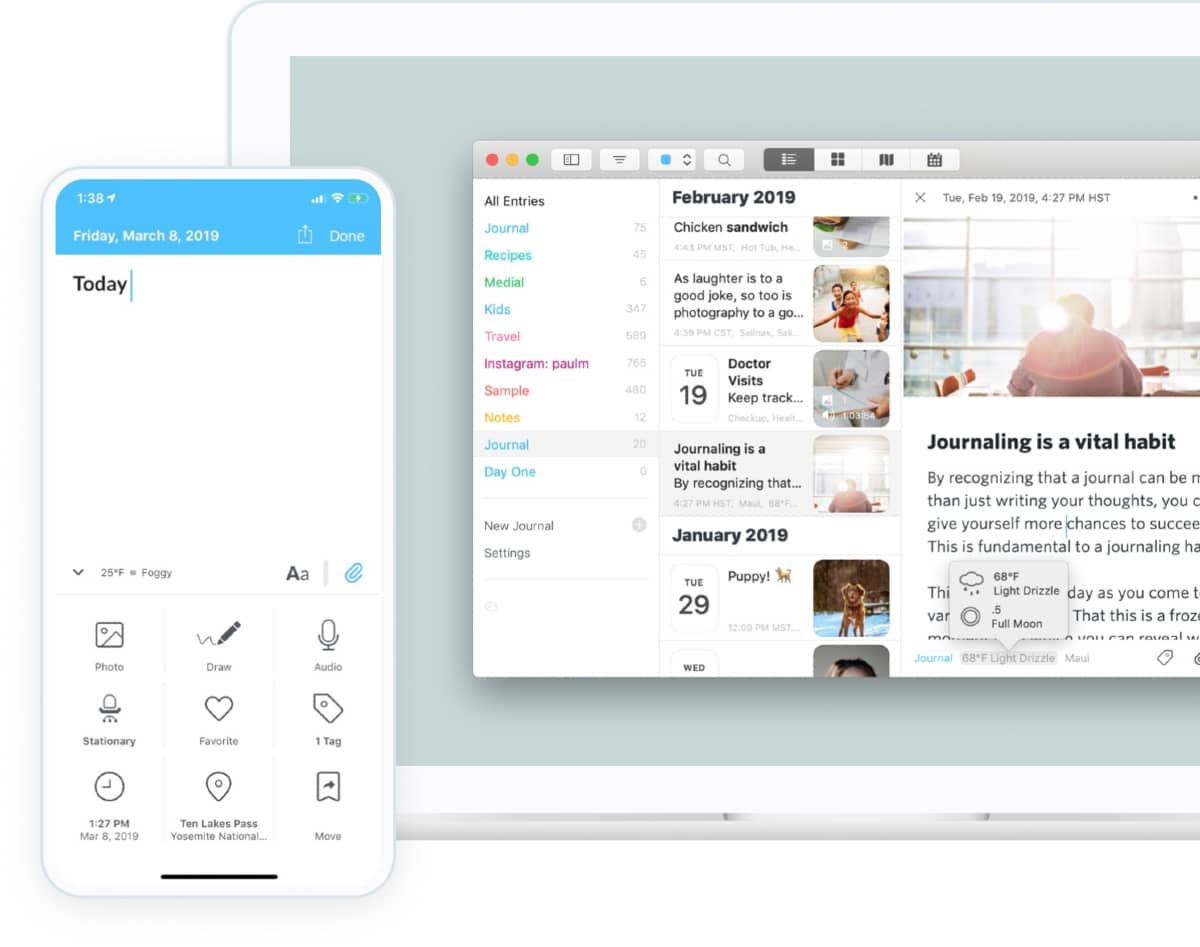 Day One, Award Winning Journaling App, Acquired by Automattic
Day One, the award winning app (Apple Design Award, Mac App of the Year, Editor's Choice) for journaling on both Mac and iOS devices, was acquired by Automattic (WordPress.com, Simplenote, Tumblr) this week, according to a blogpost by Automattic founder and CEO Matt Mullenweg and Day One founder Paul Mayne. The terms of the transaction have not been disclosed.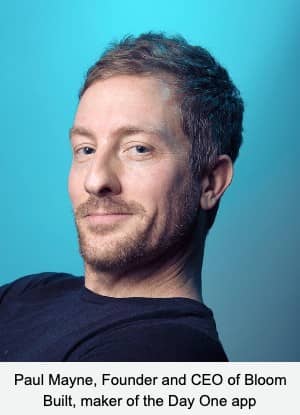 "I will be remaining at the helm of Day One," Mayne said. "When a small software company is acquired by a larger company, the original team is often swallowed up by the larger company. That's not the case here."
The acquisition price was not disclosed, but Mayne has operated the app as a solo founder and owner since launch. Day One has nearly 200,000 annual subscribers.
Mayne started Day One over a decade ago in 2011. He'd been using his Twitter account as a short and simple journal of activities. "To me, [Day One] was like a private Twitter." Simplicity has always been a hallmark of Day One, and Mayne quickly began adding features to include more information without more effort from users. "We would start attaching metadata to it — your location, weather, tags, and then eventually photos."
Mayne says the acquisition by Automattic means Day One could have future integrations with Tumblr and WordPress.com with a focus on privacy. "Our technical capabilities around privacy are a large part of what Automattic finds valuable in our company," he said.
When asked if Day One had explored acquisitions in the past, Mayne said, "Not in recent years. Early on, there was interest from Facebook and Dropbox… it felt way too early. I've always been focused on the long term. I've always wanted to see it through to today… it's very important to me that Day One was established well enough that [it] would survive through an acquisition and maintain the same respect for user privacy."
Mayne says Automattic is "also very long-term focused and rooted in similar principles and values as Day One." He continued, "They have a track record of not just acquiring talent, but for maintaining those products over time."
Day One has been a hit app since its release in 2011, but growth didn't come without struggle. Mayne says the transition from a one-time purchase app to the subscription model was difficult. "It took about a year and half, where I wasn't taking a salary."
Mayne says at launch, "[the subscription model] wasn't a great option because Apple hadn't integrated that into the app stores. We had to do a separate app on iOS and Mac App Store and then migrate everybody's data to this separate app, so that people have two versions of the app installed. But we did it, we made it work."
"Ultimately we needed to switch to subscription, but we waited for Apple to support it natively. Then when [Apple] did, we were one of the early adopters of it. It was very clear it would work for Day One."
Mayne is a firm personal believer in the power of journaling, and was committed to the app regardless of profit. "Even if it was completely free or open source, I just wanted it to exist, it was going to exist either way. When you're writing about anything, you're clarifying things in your mind which can have many benefits, from clarity of thought, to gratitude, to a different perspective on life."
Mayne and his team are still actively building Day One for the future. "We're working on shared journals where you could share an individual journal with a spouse or small group, and collaborate on a family journal or trip journal."
"I'm excited to have the opportunity under Automattic to have more resources and budget to spread the word about journaling and Day One… and just get people on-boarded into it and sharing what we feel are the benefits of journaling."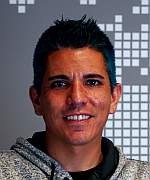 About the Author