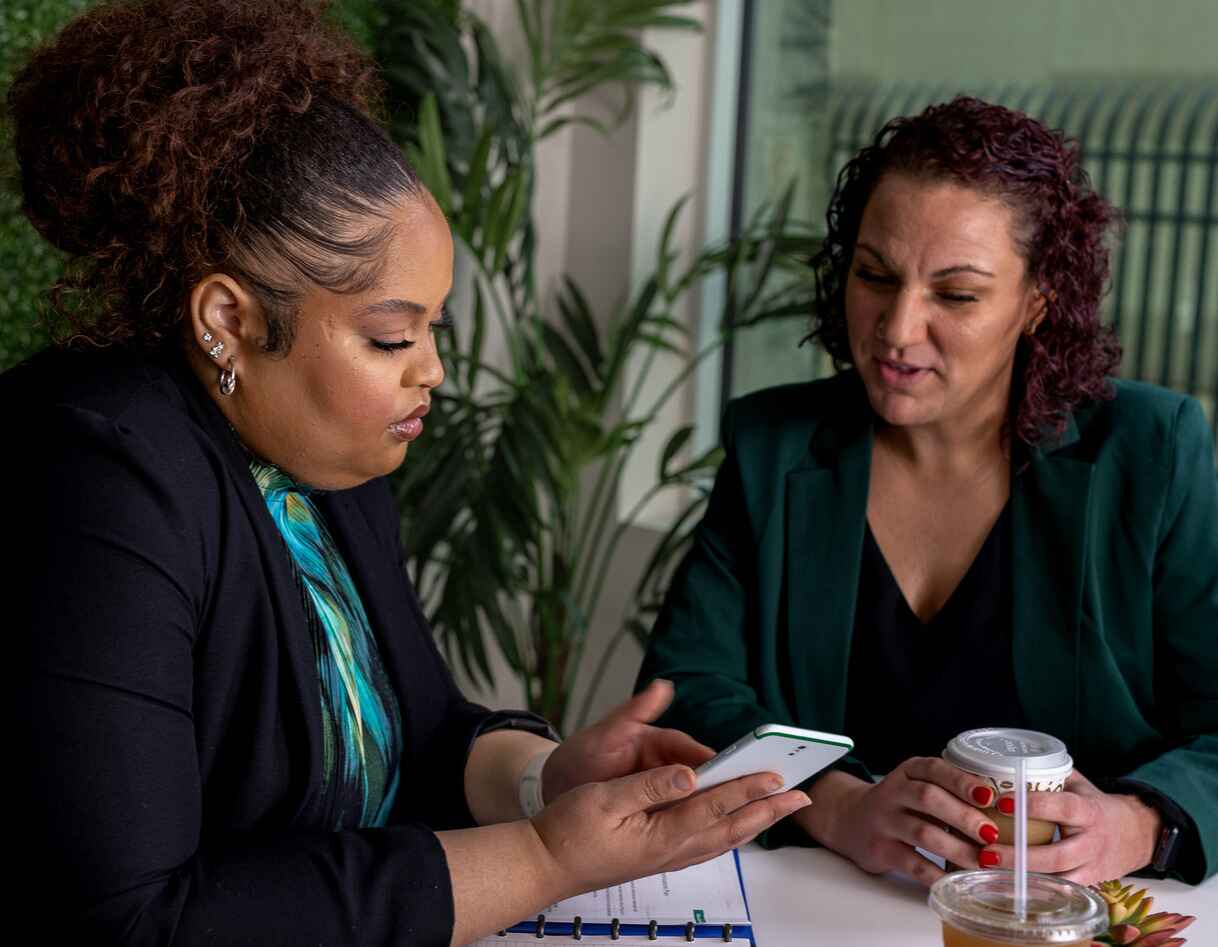 Four Ways HR Professionals Can Overcome Burnout
By Jennifer Kraszewski
Burnout impacts an overwhelming number of HR professionals. According to a 2022 LinkedIn survey, those in HR left the profession faster than any other department. Between July 2021 and June 2022, 14.6% of HR pros quit their jobs.
It sounds bleak, but it makes sense. HR staff endure considerable stress spurred by addressing employee needs, ensuring compliance, running and correcting payroll, and reducing turnover and attrition. But does that mean it's inevitable for everyone in HR?
It's impossible to stop all stress. It is possible, however, to get ahead of its preventable sources and foster a place where HR pros find their purpose and thrive instead of survive.
What is burnout?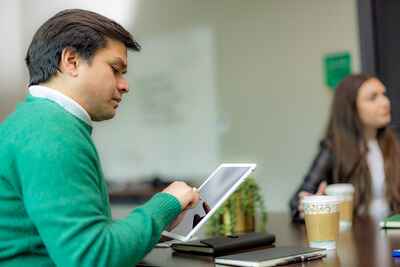 World Health Organization (WHO) classifies burnout as "a syndrome … resulting from chronic workplace stress that has not been successfully managed." It's further characterized by exhaustion, reduced performance and negativity toward one's job, leading to an inability to complete job functions.
For HR pros, burnout could lead to more mistakes and an unhealthy employee experience for an entire business or organization.
What causes HR burnout?
The exact source of HR stress varies across businesses. For example, the lone HR pro for a startup company will have different concerns than the CHRO for a global enterprise, but some sources are universal.
1. Large workload
HR pros juggle a wide array of tasks. Over just one week, HR can manage recruiting, payroll, training, compliance, benefits administration and employee relations. Unfortunately, not every hat an HR pro wears plays into their strengths. They often become so busy addressing the rest of the organization's needs that it's hard for individuals to focus on their own professional and personal needs.
2. High turnover and layoffs
HR employees have the same level of agency as any other, including the ability to resign or be laid off; employees who remain then pick up the slack and leftover stress. When the pandemic hit, many HR leaders were tasked with layoffs to brace for the economic downturn, which could explain why turnover is picking up at an alarming rate. LinkedIn found that HR turnover is a harrowing 35% above the average.
3. Lack of resources
Inadequate tools also stoke the flames—in a Workvivo study, 73% of HR pros said they don't have the right resources to carry out their job effectively. Similarly, a survey of 500 U.S. C-suite and HR professionals in January 2022 commissioned by Paycom and conducted by OnePoll found 81% of HR leaders agree functioning, up-to-date and user-friendly HR tech improves employee workflows and productivity. They need technology that makes their jobs easier, not harder.
4. Emotional exhaustion
HR puts other employees first. While this is admirable and often necessary, handling crisis after crisis is emotionally draining. Most in HR don't have the option to quiet quit or dial back their responsibilities, leaving them with few options to protect their well-being.
5. Lack of appreciation
HR occupies an odd space, and often, their impact can be hard to quantify. Unlike other areas of business, it can be difficult to demonstrate the return on investment of issues management, projects or policy changes. For the full impact of HR to be appreciated, it needs to be supported by the right tools.
How do businesses address HR burnout?
Unique issues require a deep and honest look into your business and take time to completely solve. Luckily, some forms of relief are more immediate. Consider these four strategies to help relieve HR's stress.
1. Conduct regular check-ins
Building a culture of feedback benefits everyone—including HR pros. Performance management tech helps employers set and track individual and team goals and lets HR receive real-time feedback about their work. Additionally, an easy-to-use communication tool simplifies receiving, routing and categorizing HR questions.
In the same way HR gathers comments from employees, a powerful survey tool can also help business leaders identify what motivates and frustrates HR pros.
2. Give recognition
HR's impact might be hard to measure, but it's not impossible. Certain advanced software measures HR tech usage and calculates ROI—tying the impact straight to the bottom line. Tech like this doesn't just help HR make a difference; it proves their impact.
But even in the absence of measurements, businesses should celebrate less-tangible impacts. Did HR conduct open enrollment without hitch or go a full quarter without a single retroactive payroll adjustment? Make a point to acknowledge those wins and let the entire organization know why it matters.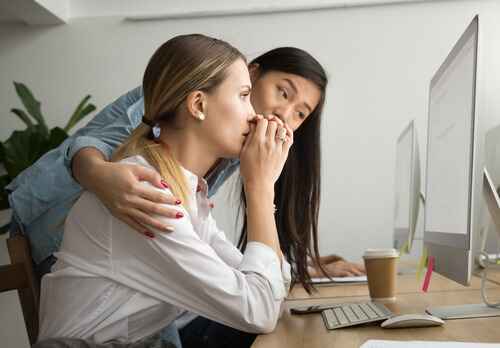 3. Invest in employee wellness
Preventing burnout means championing the department's well-being. In addition to prioritizing general employee wellness, make sure HR can use helpful resources, too.
Benefits administration software can make it easier to access, understand and choose the right option for individuals. Go a step further and look for benefits that speak to HR's needs such as on-site well-being advisors, telehealth visits, financial wellness courses or broader development opportunities. As benefits are provided, be sure to remove visible and invisible barriers and ensure access is provided.
4. Simplify time-consuming tasks
Automation clears the clutter and simplifies processes, so HR pros can pull themselves out of the weeds and focus on more impactful work. Payroll errors are particularly painful for employees and the HR pro who corrects them. Employee-guided payroll automatically leads workers to find and fix mistakes before submission, saving HR from spending needless hours retroactively correcting issues that can be caught in advance.
Recruitment is also tough to manage without HR tech. A streamlined applicant tracking tool helps HR quickly communicate with candidates, and once a new hire starts, self-service onboarding tech helps employees complete necessary tasks ahead of their first day.
HR pros don't enter their field because it's the easiest gig in the world—they do it because they care about people. Unfortunately, widespread turnover and endless, tedious processes can dial up the pressure on HR pros, and the resulting burnout keeps them from focusing on the human side of their work and life. HR teams need to feel just as secure and empowered as any other employee.
Utah leaders need to consider this important group when looking at the overall health of their organization and find ways to motivate, inspire and engage their HR teams, which will have a flow on effect to the rest of their business.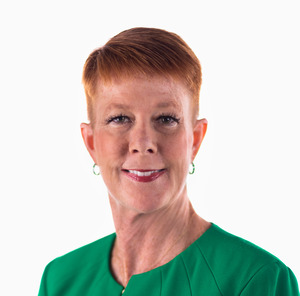 TechBuzz welcomes Utah tech ecosystem guest-authors who can share their insights and ideas with our readers. We welcome back Jennifer Kraszewski for her second article in a series of HR management. Her first article of the series is found here. Jennifer is vice president of human resources at Paycom, an Oklahoma-based payroll company that has built a growing presence in Salt Lake City. Jennifer has more than 25 years of HR leadership experience, driving transformative, business-focused human capital strategies in high-growth industries to achieve efficiencies, compliance and employee engagement. Named by Human Resource Executive magazine as one of the Top 100 HR Tech Influencers in 2020 and 2021, Jennifer is a featured blogger and hosts webinars on HR topics through the Society for Human Resource Management, HR Daily and HR.com. Jennifer is SPHR- and SHRM-SCP-certified.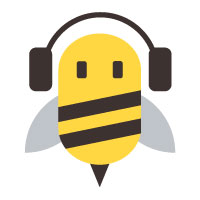 About the Author