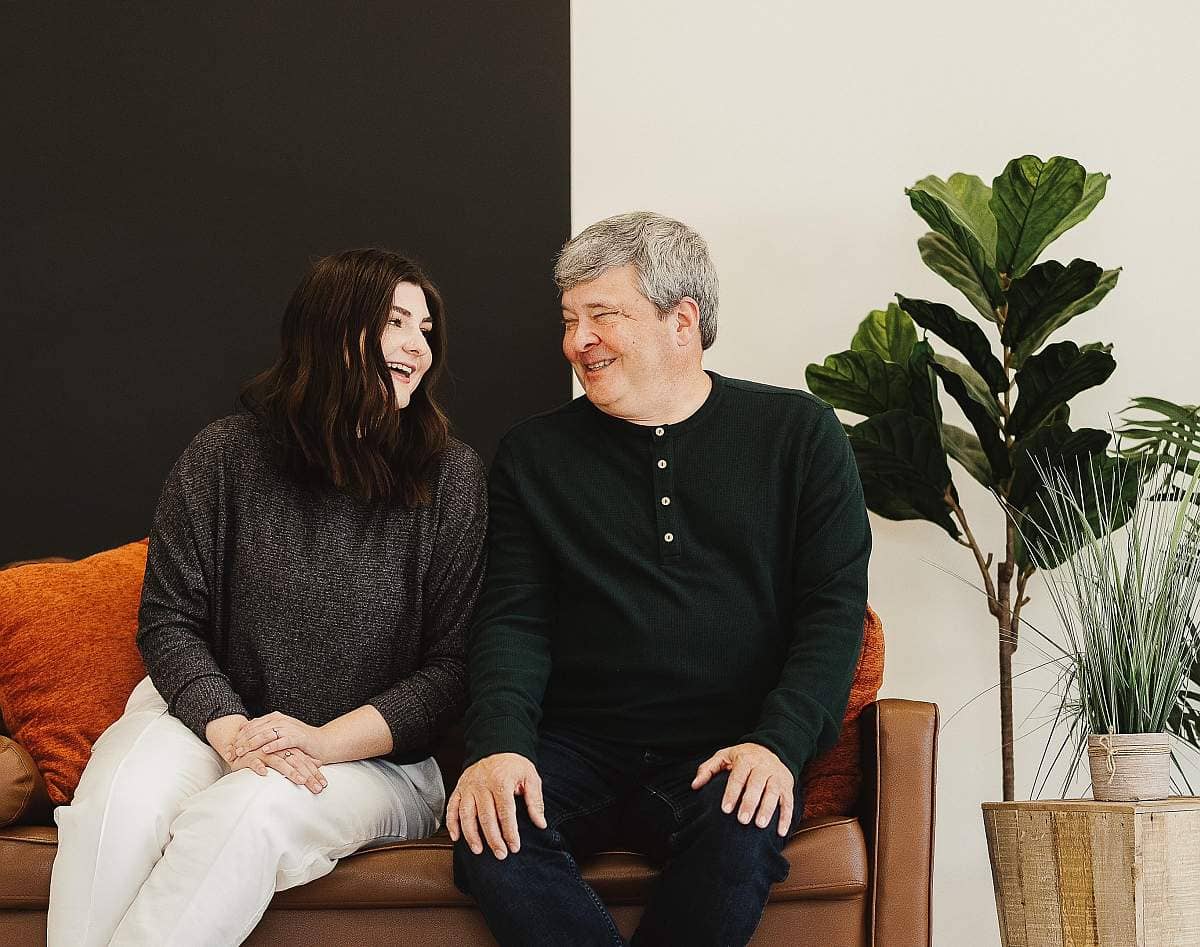 Gamify Raises $2.5+ Million Seed Round
Emily Applegarth is CEO and Co-founder of Gamify, a Lehi, Utah-based software company that provides a sales gamification platform where sales reps can compete for sales incentives. Gamify has a custom rules engine allowing users to create competitions on the go out of data from several sources, like a CRM.
Applegarth co-founded the company with her father, David Brown of Portland, Oregon, who serves as the company's CTO. The company has been bootstrapped from its founding in 2021. "Bootstrapping is super hard, I'm not gonna lie," says Applegarth. "Of course it is. That's why people don't like doing it, but it's been good for us."
Recently Gamify closed on a seed round of over $2.5 million led by New Stack Ventures, a Chicago-based VC "focusing on outsiders" in the B2B SaaS, Fintech, Supply Chain, Cyber, Proptech, Healthcare, and eCommerce spaces.
In addition, Pipeline Capital (Salt Lake City) invested $500,000 and Hannah Grey (Denver) put in $825,000, which oversubscribed Gamify's $2.250,000 raise to $2,575,000.
Other investors/angels include Rocky Woods Investments (Salt Lake City) and Jeffrey Gerdes, CEO, JCG Capital (New York).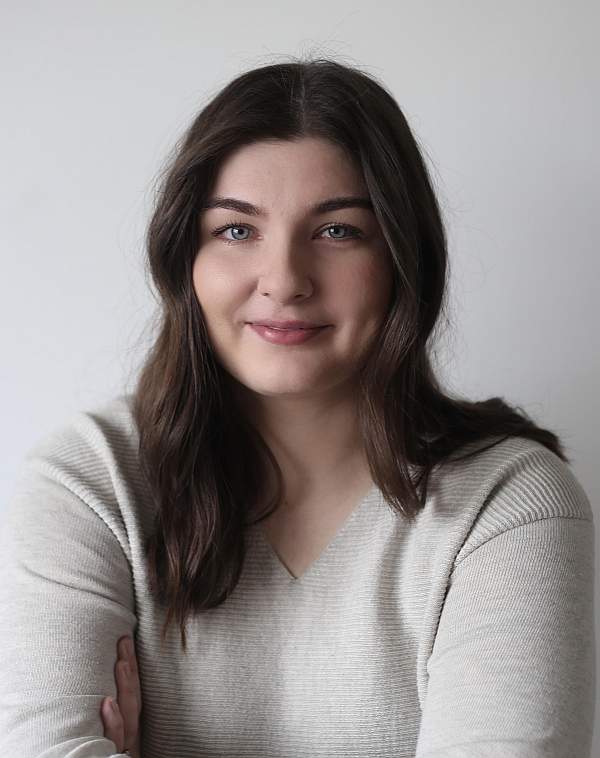 "I've been lucky that I've been introduced to lots of different VCs. Almost every single VC I talked to was a personal introduction. "I was introduced to Nick Moran, General Manager of New Stack, by multiple people," says Applegarth.
As a sales gamification tool, Gamify connects to most CRMs and HR systems in use today. Whichever tool companies use on the back end to track sales growth metrics Gamify can integrate with it, pull data from it, and organize it into leaderboards and other dashboards. With this data, companies can create competitions based on key performance indicators for different teams within the company, but especially sales teams.
Applegarth initially started her career in a different path—music. Previously, she owned a brick and mortar music school in American Fork, Utah, called Miles Ahead Music. She had noticed the difficulty people were having in Utah connecting their musically inclined children with competent music teachers. "There are many teachers geared towards beginning students but it is harder to find suitable teachers for more advanced students," says Applegarth. "In Utah there's a big audience of kids that are serious about music and want to go big but they struggle to find the right teacher. We specialized in teaching those students. We had momentum and had sold long term agreements to hundreds of families who were being served by over a dozen music teachers from BYU."
Then COVID hit and she reluctantly decided to shut down Miles Ahead Music when demand for private lessons plummeted.
She took a sales job at a call center and learned how to sell. She rose quickly and was promoted to manager. Part of that job entailed running sales competitions. "It was really hard," says Applegarth. "We were using the same old dialer software that everyone uses, but pulling reports and getting everything organized for a sales incentive competition was a nightmare. I realized there's got to be a better way to get leaderboards accessible to everyone in a company without having to pull these massive reports. So I called the smartest person I know–my dad."
Emily's father, David Brown, has a serious engineering background. He has held senior technical and leadership roles at companies including AWS, Slalom Consulting, and Nike. Throughout his career, he architected and built enterprise class solutions that were deployed and used globally. Through his consulting firm he had built custom solutions for several Fortune 100 companies. He was working on a gamification platform for consumers when his daughter approached him about the sales team problem she was passionate about solving.
Together they shifted the gamification focus from consumer to business. They repurposed the logic and structure of Brown's tool and created Gamify as it exists today–a gamification tool built for businesses that integrates with Salesforce, Hubspot, and other CRMs.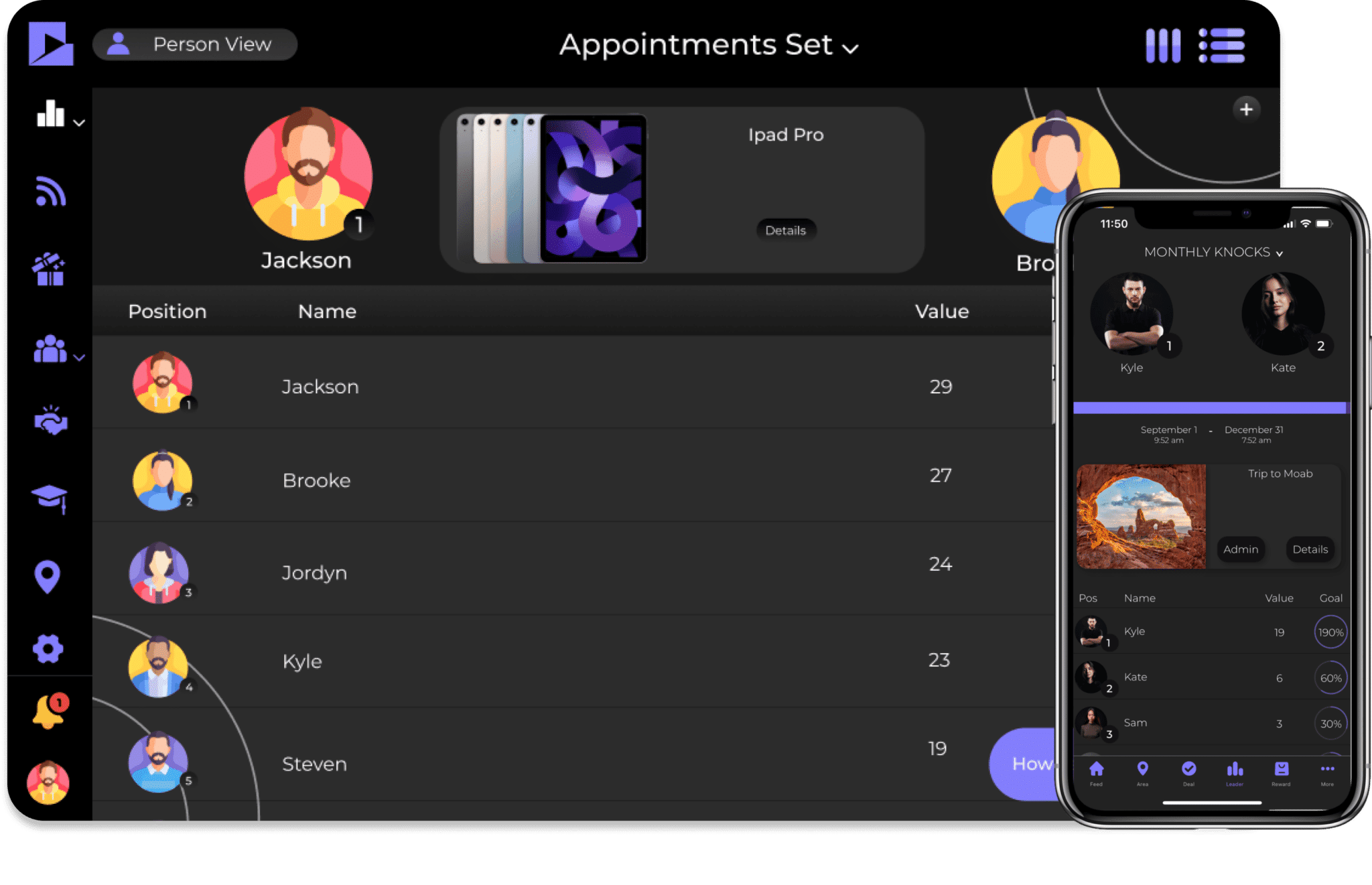 "We built what our clients asked for, but it was really difficult to get off the ground," describes Applegarth, about how they went about finding their first customers. "And then over time, we built a solution that serves lots and lots of people."
Emily Applegarth and her father, David Brown, co-founded this company together. Brown is the company's CTO. They first built solutions for the home services industry: pest control, solar, alarm systems, etc. "These are the door to door sales people who knock at your door," explains Applegarth. "They are all extremely competitive and highly commission-based. And they all have these massive sales competitions. So we started there and integrated with their platforms first."
In 2023 Gamify will extend its focus to include call centers and software companies. Later this month they are launching a new web version of their software. "Launching our web product is a big thing for us," says Applegarth. "When we started we were all app based, right? It was door-to-door and so the app made sense. But we saw that we needed to launch the web product to get into more business to business sales."
Gamify's web product is on track to launch later this month. It has offer more features, robust analytics tools, and entirely new ways for sales teams to compete. "One of the new features that we released on the app that will also appear in the web version is automated brackets, like you see in sports, such as those on ESPN, like March Madness," says Applegarth. "Our customers are really excited about it. We're going to release new automation features in our web version that we think will change the game–things that are not happening in gamification right now. Things that used to require 15 hours a week for me to manage. You will not see these tools anywhere else."
Gamify has nearly 20 fulltime employees, including Applegarth and Brown. Its product is SaaS-based which Utah's tech community is well-known for.
Some of Gamify's customers have heavy integration requirements. Gamify has recently signed agreements with Rise, Loyal Energy, and Smart Haven.
The solar and pest control companies that are doing well have generous incentive programs for their sales teams. "We know of companies that are giving away Teslas, cruises, car leases, Macbooks, lots of big and little shiny things," says Applegarth.
Applegarth believes the focus on revenue is an extremely important key metric. It seems obvious, but she says all too often it is overlooked. "Sometimes I feel like revenue is a taboo subject, when it's actually so important for startups," says Applegarth. "We've been super revenue focused. We're a sales tool. And so for us that's been a huge focus. But I have met a lot of people who are almost ashamed to talk about sales, and specifically women in sales. Still, there are a lot of women out here doing great things revenue-wise… I just wish it was highlighted more for women."
Emily Applegarth is a 2022 WIN100 awardee. In January 2023, Gamify was one of five companies awarded "2022 Startup of the Year" by Silicon Slopes.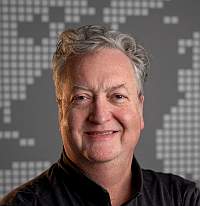 About the Author