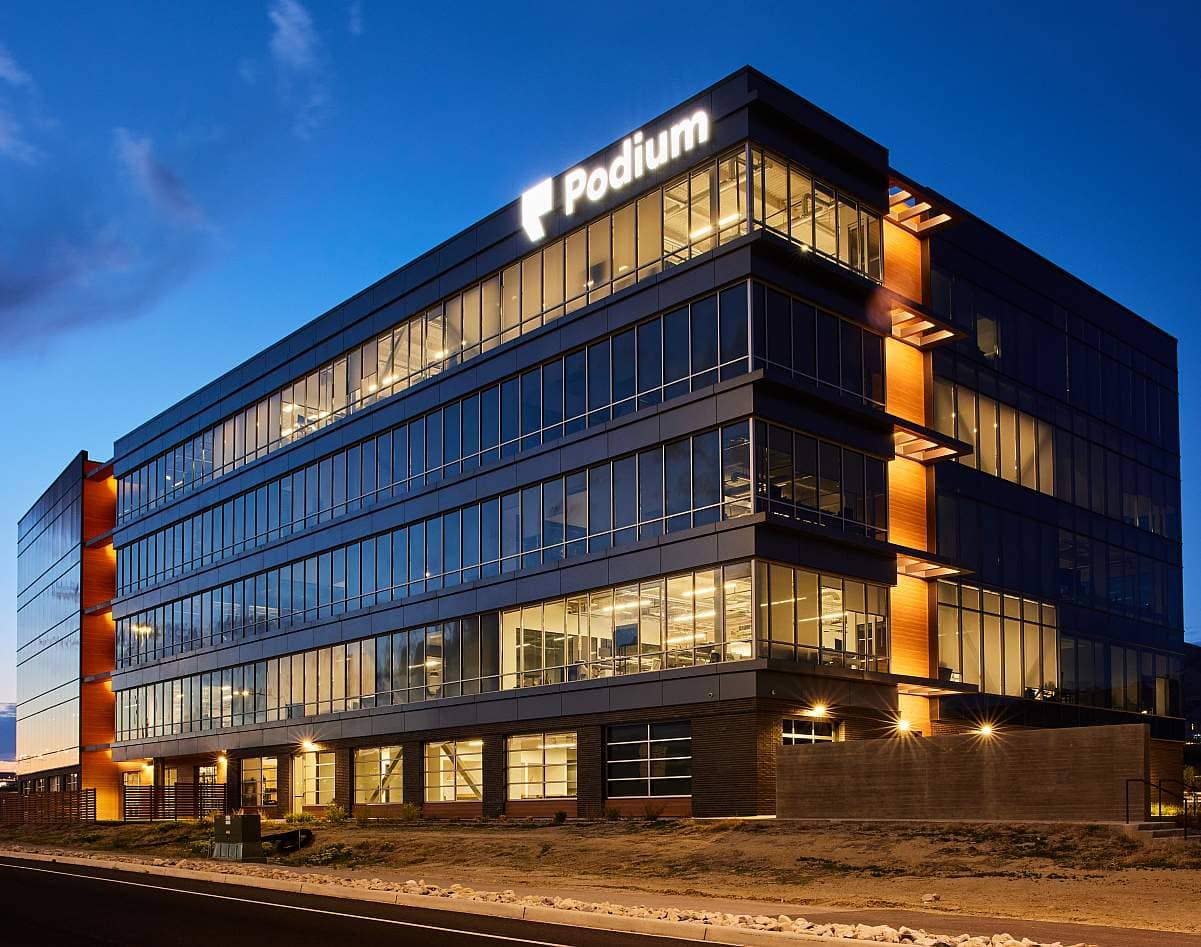 Podium Raises $201 Million in Series D Funding
Today, on the heels of appointing former Shopify executive Loren Padelford as COO, Podium announced $201M in Series D funding led by YC Continuity (Y Combinator's venture capital fund, founded in 2015). Other participating investors include: Durable Capital Partners of Chevy Chase, Maryland; Arpex Capital of São Paulo, Brazil; Accel of Silicon Valley; Album VC of Lehi, Utah; IVP of Menlo Park and San Francisco; Sapphire Ventures of Santa Clarita, CA; Summit Partners of Boston; and Sorenson Capital of Lehi, Utah.
This latest round brings the company's valuation to over $3 billion, doubling its previous valuation. Founded in 2014, Podium has raised over $419 Million to date, according to Crunchbase.
"Podium brings world-class marketing and payments tools to the small and medium businesses that power our economy and employ the lion's share of workers. These businesses have traditionally been overlooked by technology companies," says Ali Rowghani, Managing Director of YC Continuity. "Podium's products level the playing field for SMBs and help them compete in a changing world."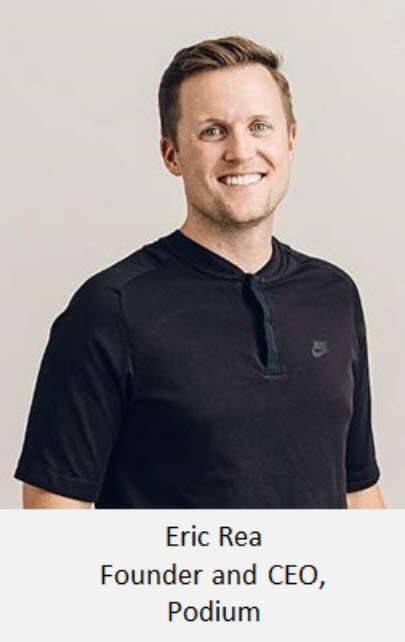 Lehi-based Podium is a communication and payments platform currently serving more than 100,000 local businesses in the U.S., Canada and Australia. Since 2020, as local businesses struggled to stay open during the pandemic, the company experienced a 64% increase in one of its key metrics: the number of business locations. This year, the company has continued to drive new innovation and momentum, debuting a full payments offering with the launch of card readers and a new "campaigns marketing" solution earlier this year. With the combination of the card reader and SMS payments products, Podium is on pace to process $1 billion dollars in payment transactions for local businesses this year.
Series D funding will support Podium's expansion to reach more local businesses all over the world as well as deeper investments to build out their payments, communications and marketing technology. This includes supporting everything a local business may need to collect payments, manage all their communications with consumers, and create more personalized and effective marketing campaigns that drive conversations and revenue.
Podium is used by thousands of local businesses and facilitates millions of interactions with consumers, including text messaging, website chat, marketing campaigns, and payment transactions. "Podium's mission is to help all local businesses thrive, and will continue to play an integral role in transitioning their analog operations to a digital one, so that they can get back to what they do best—serve their customers," says Eric Rea, co-founder and CEO of Podium. "Our goal is to help communities get back on their feet and to help local businesses participate in a meaningful way in the digital evolution happening at the local level."
Rea continues, "We see this as a watershed moment for local businesses all over the world, especially as the world opens up again and local businesses are tasked with meeting the changing preferences of consumers who have welcomed digital-first interactions through the pandemic." Today Rea brought up the Series D investment on his LinkedIn. His post mentions the reason he and co-founder, Dennis Steele, started Podium—to help local business owners like his dad, who owned a tire shop.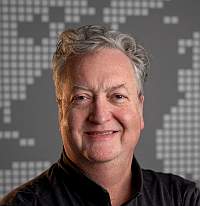 About the Author