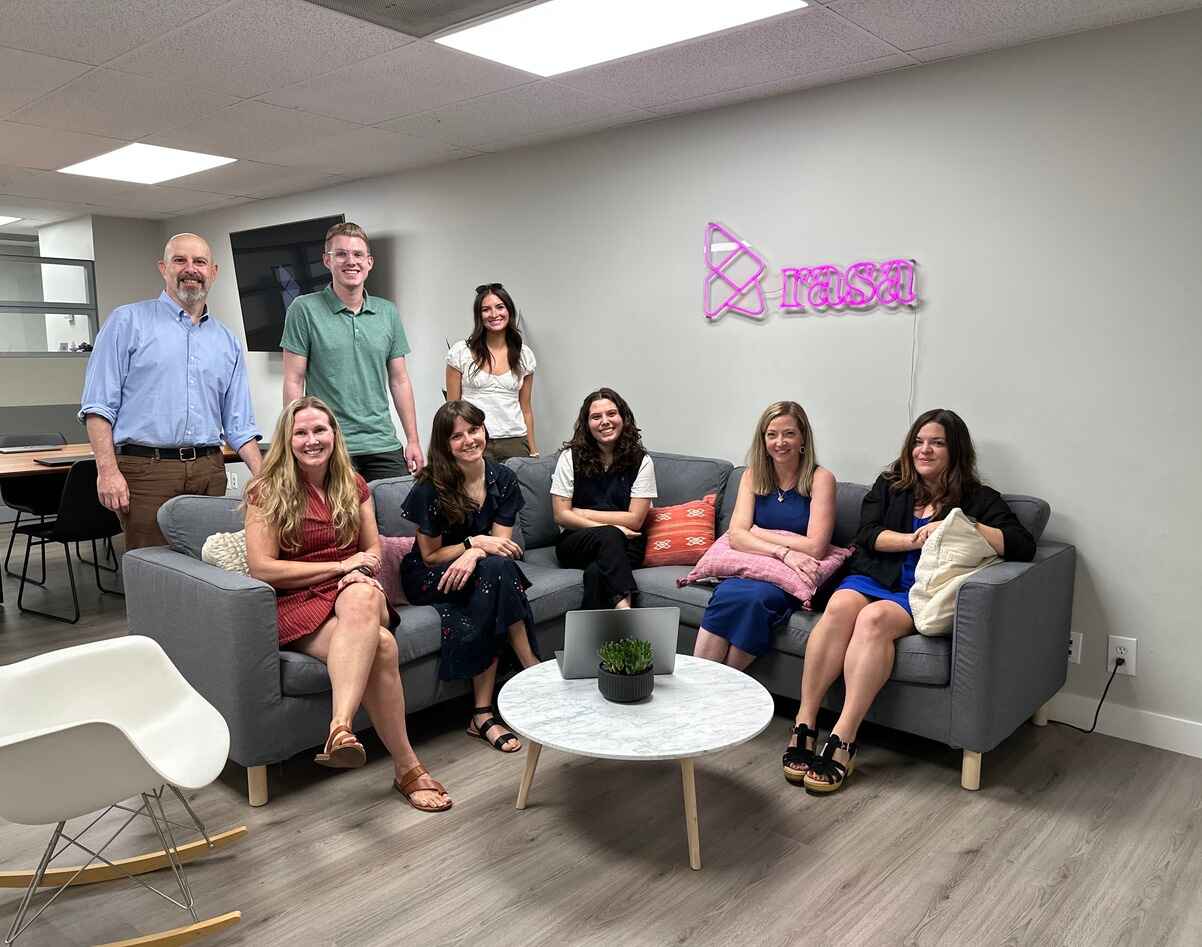 Rasa Legal Raises $1.1 Million Pre-seed Extension Round
Rasa Legal Public Benefit Corporation (Salt Lake City), a national leader in affordable criminal record expungement, announced today that it has raised an additional $1.1 million in an over-subscribed pre-seed extension funding round. New investors include leading social impact investors Acumen America (New York, San Francisco, multiple international offices), Sorenson Impact Foundation (Salt Lake City), Dream.org (Baltimore), and GoodLight Capital (New York).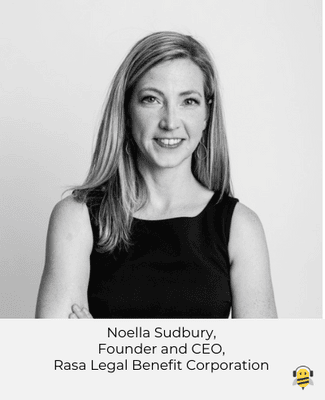 "I couldn't ask for a more passionate set of investors, and feel directly aligned with their goals to increase access to justice, eliminate poverty, and create economic mobility for justice-involved Americans," said Noella Sudbury, Founder and CEO of Rasa. "This funding shows that investors believe in our mission and our ability to scale our impact to help people both inside and outside of Utah."
"Rasa and Acumen America are mission-aligned in our commitment to eliminating poverty and building a more equitable world through greater access to opportunities for all Americans," said Catherine Casey Nanda, Director of Acumen America.
Since it launched in September 2022, Rasa has helped more than 8,000 people with Utah records determine their eligibility for expungement, and the company has more than 2,000 cases currently moving through the criminal record expungement process. Clearing these records has opened up opportunities for jobs, higher wages, access to housing, and a better quality of life for justice-involved individuals. With an initial focus on Utah, Rasa will now expand into several more states, creating access to justice through technology for millions of people.
TechBuzz published a profile of Rasa Legal in March 2023.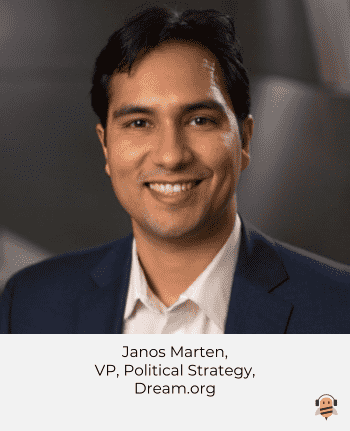 "Having a criminal record shouldn't keep hard-working Americans out of a job, without a home, or with a lower paycheck. Dream.Org is proud to support Rasa's innovative approach to making the expungement of criminal records affordable and giving justice-involved Americans the second chances they deserve. We look forward to their expansion into Arizona," said Janos Marton, Vice President of Political Strategy for Dream.Org.
Rasa's innovative technology is changing the game for accessibility and affordability of the expungement process. In under three minutes, Rasa helps a person review their criminal record and understand what may be eligible for expungement, now or in the future. If an individual has eligible records, Rasa is able to represent them for a flat rate of $500 (for up to 3 records). This time-saving technology solution makes second chances possible for those who can't afford the expense of working with a traditional attorney to navigate the expungement process.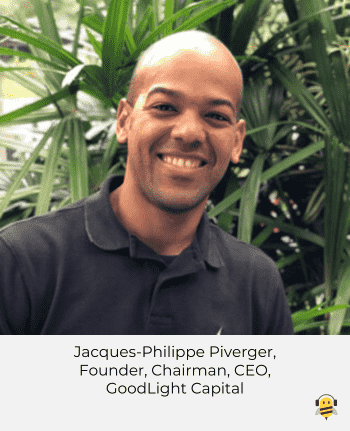 "Rasa is showing that the law can and should work for all people. By clearing criminal records and opening doors to opportunity, Rasa is transforming the future of work, providing needed talent to address our labor shortage, as well as economic mobility to millions of low-income Americans. Rasa fits perfectly with the GoodLight Capital thesis of concentrating our resources towards solving the greatest challenges of our time," said Jacques-Philippe Piverger, Founder of GoodLight Capital.
"Enabling access to better jobs, housing and financial services, clearing a criminal record is a profound lever for impact. Rasa is using technology to make this process accessible, affordable, and scalable, and the Sorenson Impact Foundation is excited to support the company as it expands across the country to help millions of Americans with criminal records move forward with their lives," said Eliza Roady, Managing Director of Impact Investing for Sorenson Impact Center.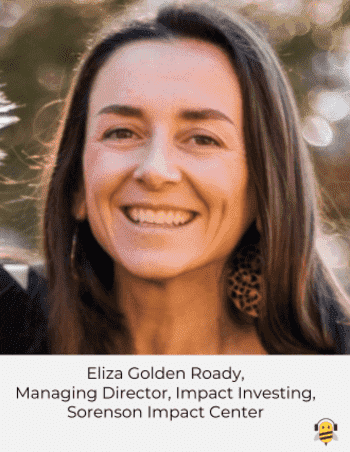 Rasa is a legal tech company on a mission to provide simple and affordable criminal record expungement. The company developed sophisticated computer software that analyzes criminal record databases and streamlines many of the complex and time-consuming steps associated with the expungement process. These affordable expungement services clear a path for access to housing and jobs, higher wages, and a better quality of life for those who have been held back by background checks.
About the Investors:
Acumen America is harnessing the power of entrepreneurship to disrupt poverty by providing catalytic capital, and hands-on support to scale high-impact companies across several sectors. Acumen America has developed networks and insights to identify where commercial value and social impact are aligned. Through an efficient diligence process, they identify entrepreneurs and market opportunities poised for growth and impact. Once they invest, Acumen America aims to be active in supporting their entrepreneurs on strategy and governance, bringing in proven impact measurement tools and leveraging a deep network of mission-aligned leaders.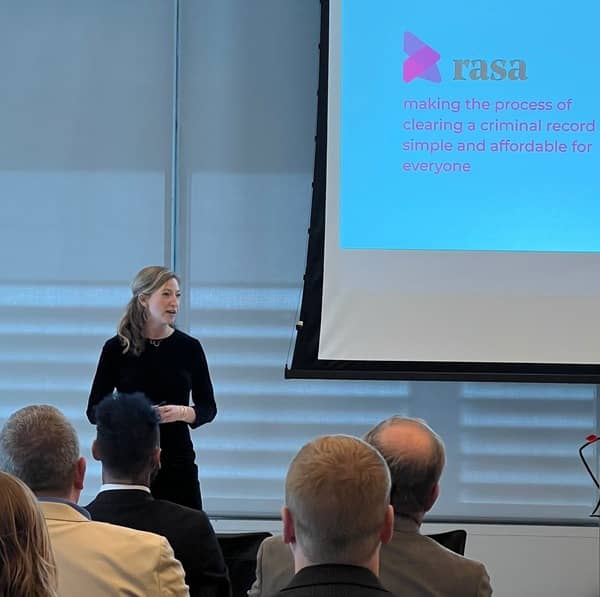 The Sorenson Impact Foundation was created to advance the flow of capital into innovative, scalable solutions to the world's most pressing needs. Organizations in the Sorenson Impact Foundation's portfolio are making an impact in more than 110 countries across five continents. The Foundation is committed to increasing opportunities and quality of life for all people, regardless of geographic location.
Dream.Org closes prison doors and opens doors of opportunity. They bring people together across racial, social, and partisan lines to create a future with freedom, dignity and opportunity for all. From ending mass incarceration, to stopping climate change, to creating new economic opportunities in overlooked communities, the only durable solutions are the ones that lots of people create together. Common ground is often found in uncommon places. Dream.Org will work with anyone who is willing to be a part of the solution, even if they disagree on many things. Dream.Org believes our communities deserve nothing less.
GoodLight is creating the future of Venture Capital to be more equitable, scalable, and impactful. The GoodLight Community represents an ecosystem of impact-driven founders, experts, investors, creators, and partners devoted to creating the future of venture capital to be more equitable, scalable, and impactful by serving, supporting, and investing in diverse and innovative founders.
Header and Noella Sudbury headshot photo credit: Justin Hackworth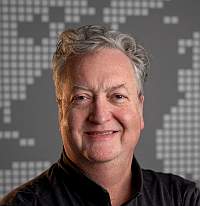 About the Author