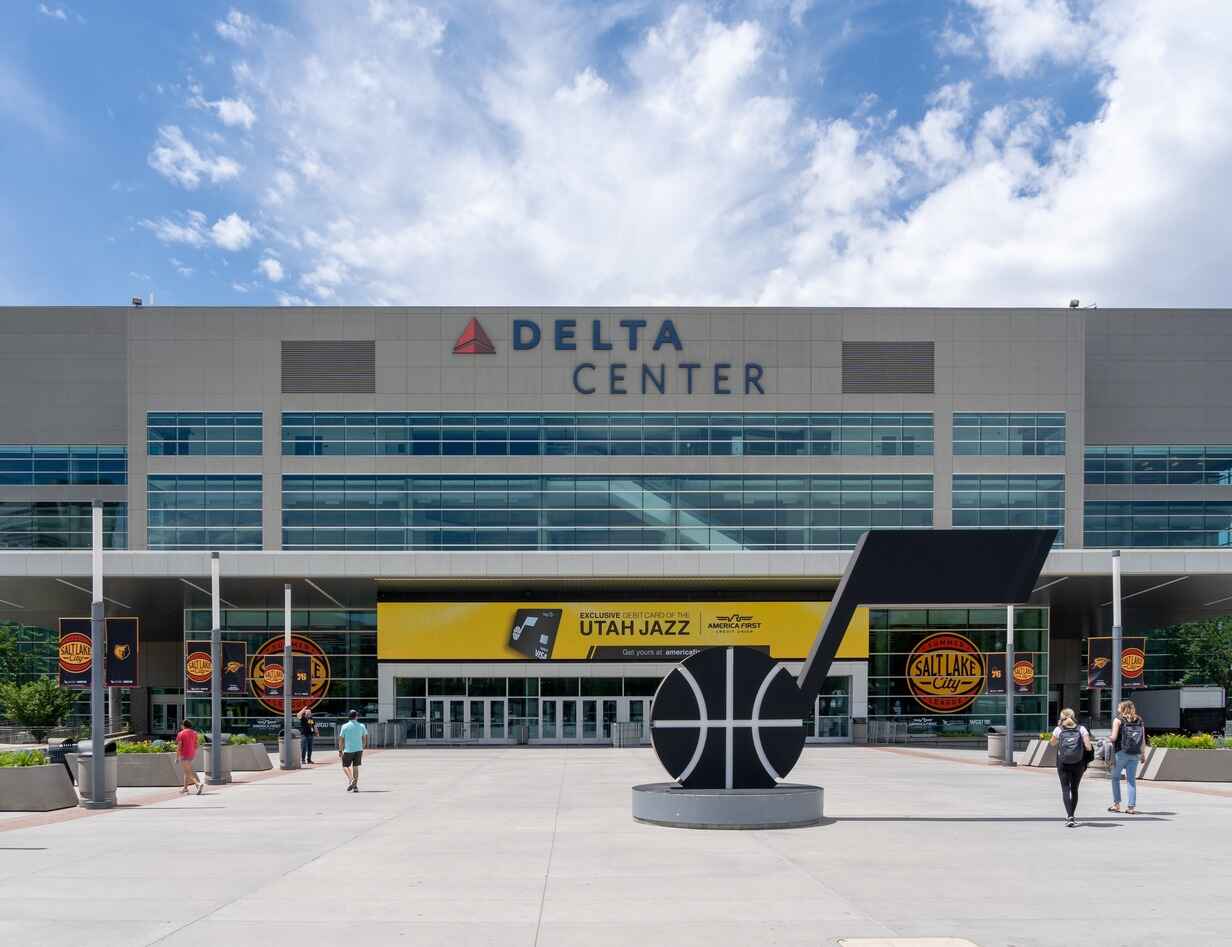 Utah Celebrates Tech Sector at Silicon Slopes Summit and StartFEST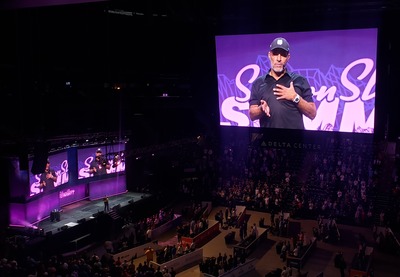 This is a big week for the Utah tech community. Silicon Slopes returns to the Delta Center for its annual Summit on September 27th and 28th. Silicon Slopes Summit is Utah's premiere tech event each year. It attracts thousands of the brightest minds in tech, both from within Utah from outside the state. And it always serves up an impressive speaker line up. This year is no different. Summit 2023's power-packed keynote list include many influential leaders across multiple diverse parts of society, including:
Tony Robbins, the global entrepreneur, investor, NY Times # Best Selling Author, Philanthropist and "The World's #1 Life and Business Strategist."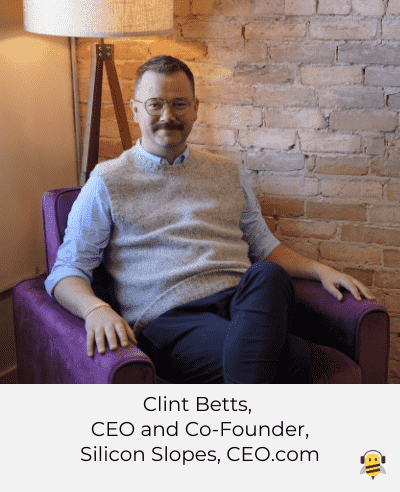 Clint Betts, CEO and Co-Founder of CEO.com and Silicon Slopes, who sat down with TechBuzz recently, said about Robbins' participation at Summit, "We're in for a rare treat to hear Tony Robbins speak. Typically, people would spend well over $1,000 to have an opportunity to hear him speak at a live event. It is really a bargain for Summit attendees to hear an address by a person of his caliber."
In addition, Summit attendees can expect to gain actionable insights and valuable wisdom —not to mention first class entertainment—from top speakers, business leaders, entertainers, journalists, and unusually, LDS Church leadership, each with a unique perspective on the world of business and technology.
This year's line up is one of the best ever, said Betts, and will offer something for everyone:
Gary Vaynerchuk—CEO, Vaynermedia
Jimmy Pitaro—Chairman, ESPN
Jim Kwik—Founder, Kwik Brain, NY Times Best Selling Author, Celebrity Brain Coach
Reed Hastings—Founder and Executive Chairman of Netflix, and new owner of Powder Mountain Resort, a wintersports gem of the Ogden Valley that offers some of Utah's finest powder skiing.
Jim Lanzone—CEO, Yahoo.
Kate Rooney—CNBC Technology Reporter
Prashanth Chandrasekar—CEO, Stack Overflow
Jesse Itzler—NY Times Best Selling Author, Serial Entrepreneur, Co-Owner, Atlanta Hawks.
Ed Bastian—CEO, Delta
Gayle Troberman—CMO, IHeartMedia
Max Levchin—Founder and CEO, Affirm
Will Grannis—CTO, Google Cloud
Joanna Burkey—Chief Information Security Officer, HP
Pablos Holman—Hacker, Inventor, Tech Futurist
Matt Mullenweg—Co-Founder, WordPress
David A. Bednar—Quorom of the Twelve Apostles, The Church of Jesus Christ of Latter-Day Saints
Dean Graziosi—NY Times Best Selling Author
Mayor Erin Mendenhall—Salt Lake City Mayor
Michael L. Good MD—CEO, University of Utah Health
Brandon Henderson—CEO, Legends Motor.; Co-Owner, Boxcar Comedy Club
Steve Starks—CEO, Larry H. Miller Company
Erin Alberty—Reporter, Axios
Bobby Bones—Host of the Bobby Jones Show, NY Times Best Selling Author
Jonathan Johnson—CEO, Bed, Bath and Beyond/Overtock
Pres. Taylor Randall—President, University of Utah
Adam Edmunds—CEO, Entrata
Summit kicks off on Tuesday, September 26 with StartFEST, an event focused on Utah's startup ecosystem, filled with connection, celebration, and fun.
This year's StartFEST will take place at Kiln Gateway (26 S Rio Grande St., Unit 2072, Salt Lake City) and is free to attend.
It features three workshops:
11:00 AM—The Future Of Work, Arian Lewis (Kiln)
11:45 AM—How to Fund Your Business, Kat Kennedy (Kickstart)
12:30 PM—The Entrepreneurial Journey, Jeff Burningham (Peak)
Silicon Slopes is known for power-packed, well-attended events such as StartFEST and SUMMIT that are taking place this week.
In addition, Betts and his team also host a regular podcast featuring many of Utah's best-informed thought-leaders. Thomas Wright, owner, president, and principal broker of Summit Sotheby's International Realty, based in Park City, and former candidate for Utah Governor, speaks with Betts on the war in Ukraine and the importance of implementing policies that protect human life and dignity. Wright and Betts also discuss the immense growth Utah has experienced over the past few years and the challenges such growth means for the state, its residents and new-comers.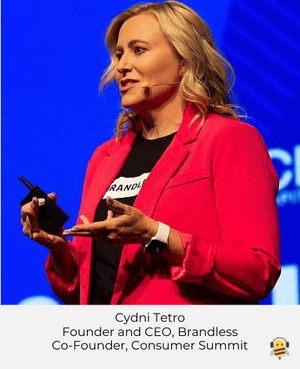 This week Betts talks with Cydni Tetro, one of Utah's most influential business leaders, about meeting customer needs, being a pioneer in the tech space and leadership in general, including Tetro's background working at Disney Research Imagineering and being responsible for product innovation. Tetro is also the founder of Women Tech Council, its thriving network of women leaders throughout the state, and the incredibly popular SheTech program that has introduced technology to many thousands of girls in Utah for the past 14 years.
Utah's tech sector has become an increasingly important part of the state's vibrant economy. Between 1 and 6 and 1 and 7 jobs in the state fall within the tech sector, with many out of state companies eyeing Utah as a destination for a second headquarters or primary place for doing business. The state has a reputation as being entrepreneur-friendly and offering a well-educated workforce willing to work hard to make startups thrive. Several educational institutions are churning out well-prepared, smart entrepreneurs. And numerous organizations are set up in the state to support the startup community in myriad ways. Silicon Slopes has been an important part of the building of this healthy entrepreneur ecosystem. And this is its biggest week of the year. Its events this week are not to be missed.
Register here to attend Silicon Slopes ($350) taking place at the Delta Center on Wednesday September 27 and Thursday September 28.
Register for the free event, StartFEST, at the Gateway Kiln happening on Tuesday, September 26.
TechBuzz welcomes Summit attendees to visit the TechBuzz suite on level 4, Suite #24. Inquiries about wrist-band access to the 4th floor suites should be sent to info@techbuzz.news.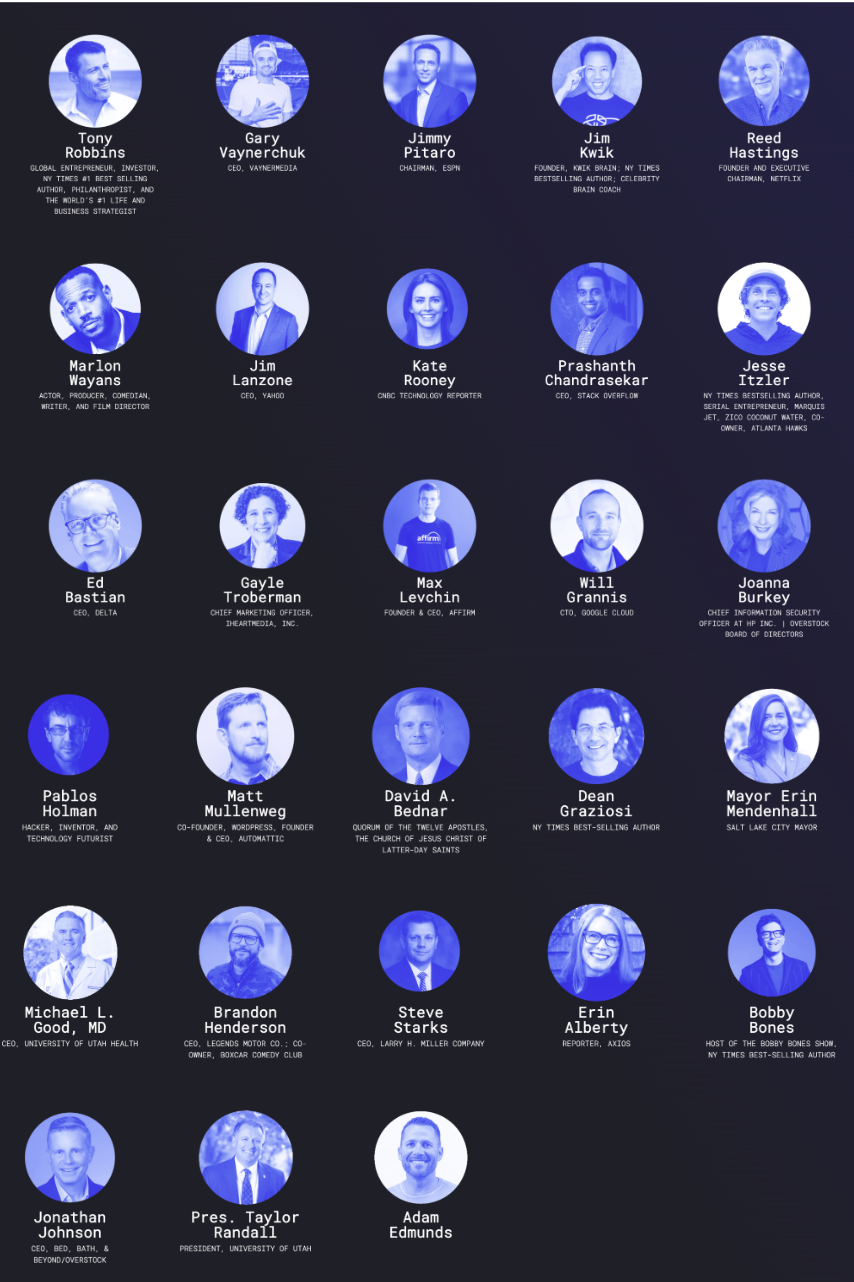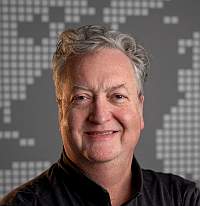 About the Author