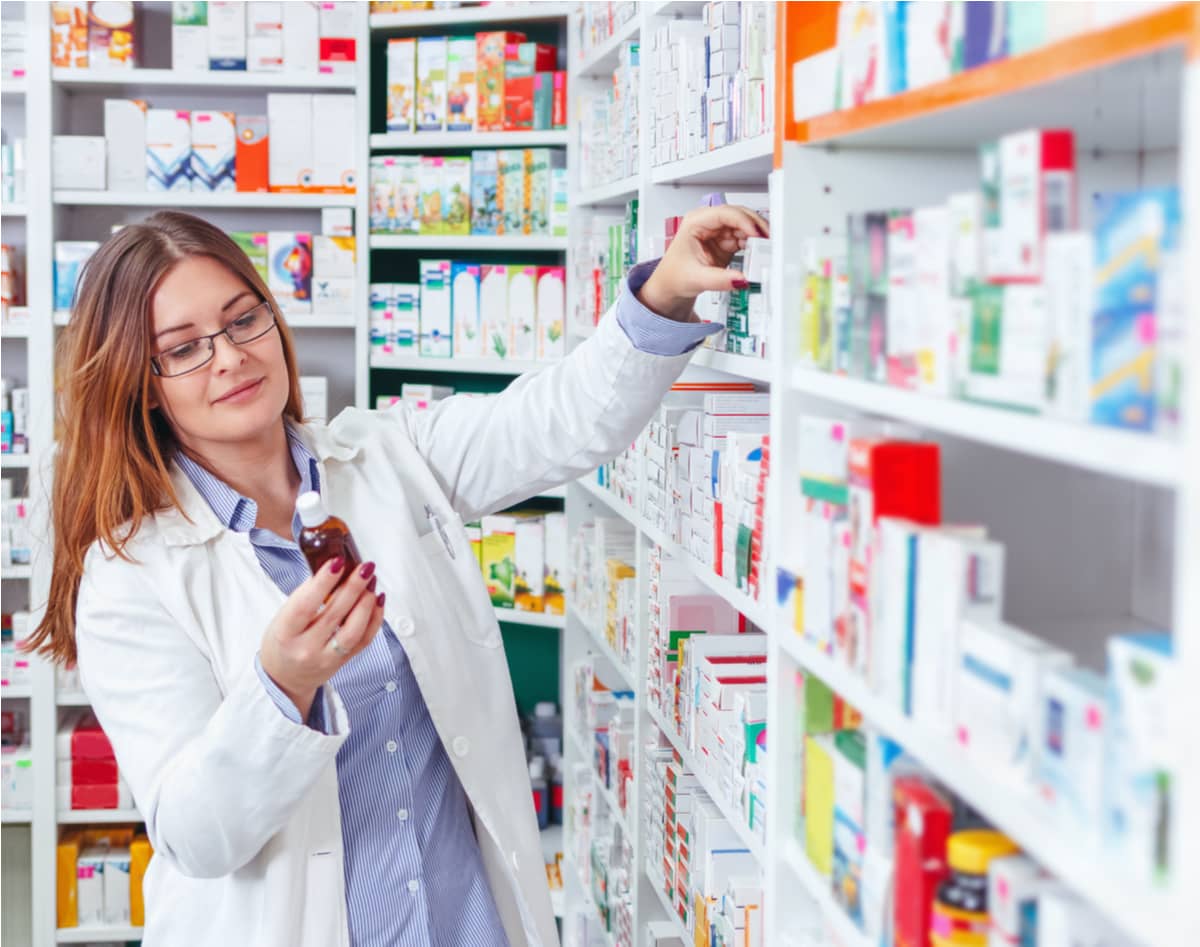 SmithRx Reinvents Pharmacy Benefits for Mid-sized Companies
Pharmacy benefit managers (PBMs) and America's complicated pharmaceutical system are constantly under surveillance and scrutiny. Three major companies control 80% of the PBM market. Much of the drug pricing scrutiny falls on drug manufacturers as they have seen significant increases in value over the last ten years. What many people do not recognize is that medical payers and PBMs have seen even greater increases in profits with stock indices showing increases over 700%.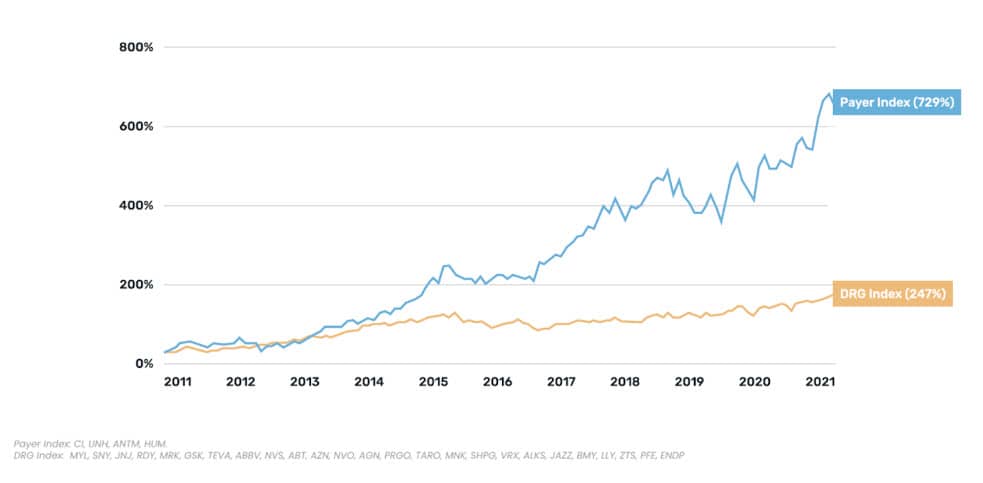 These numbers don't look promising for us employees who don't have much say in the price of prescription drugs and must rely on PBMs for a good deal. For years, the system has been argued as broken and greedy. SmithRx has decided to do something about it.
San Francisco-based SmithRx was founded in 2016 by Jake Frenz. In July of 2019, SmithRx opened offices in Lehi, with plans to expand in Utah. Now, SmithRx has about 120 employees, with 80 in the Utah area.
Alan Pannier, Head of Clinical Strategy at SmithRx, sat down with TechBuzz to tell us more about SmithRx. He explained that SmithRx is based on price transparency, a different model than most PBMs.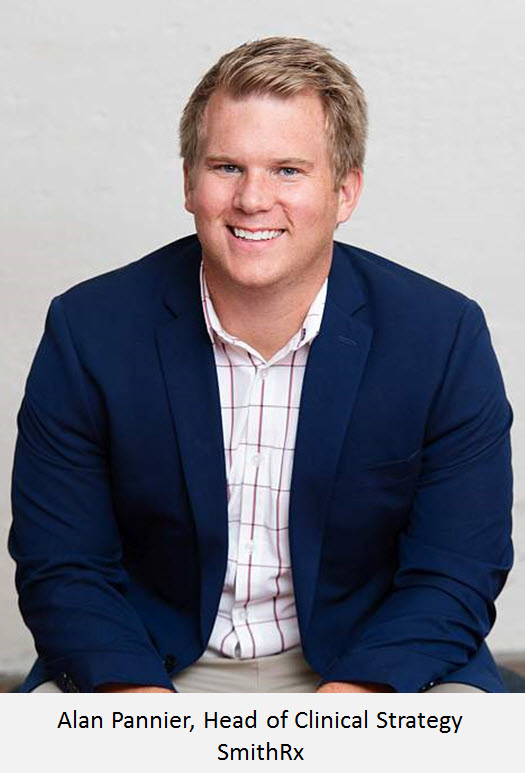 Unlike large PBMs, SmithRx focuses on driving down the price of health care for their clients, who consist of midsize employers with 5,000 employees or less. Pannier explains that with other PBMs, employers don't know how much they are paying for drugs, they only get an overall invoice with the final price. SmithRx provides a transparent bill, showing clients exactly where they spent their money.
SmithRx also uses a different business model than most PBMs, who have had the same business model for over thirty years. SmithRx offers a flat per claim fee, no matter the price of the drug. This benefits employers by having them only pay for the service when their employees pick up medications from the pharmacy. They also charge clients the same amount that they pay pharmacies, removing the mark up from those transactions, and saving clients money.
The company provides a patient advocate team that points out where clients are spending the most money, and works with them to drive down costs. This team also helps patients navigate through the drug supply chain to find the lowest cost solutions.
"We bring consumerism to healthcare by being direct with patients on which avenue they can use to get their medication at the lowest possible cost. This approach not only helps the patients taking the medications but opens up huge value for their employers,"says Pannier. "This leads to employers saving 40% to 50% on their pharmacy costs."
Instead of focusing on how to drive increased claims volume and revenue, Pannier says SmithRx constantly asks, "How can we save the most money for our clients and the patients we serve?"
Besides helping clients (midsize employers), SmithRx's business model also benefits pharmacies. SmithRx is not connected to any one pharmacy and sees them as vendors and business partners. The partnerships with pharmacies allows SmithRx to stay competitive, because they can pay pharmacies more than large PBMs do. SmithRx can afford to pay more because they don't take a fee for themselves like most PBMs.
"Pharmacies are happy because they're getting paid a little bit more and the client is happy because they're paying less," explains Pannier. "Really the only loser in this scenario are big PBMs because they're losing the margin. Pharmacies are open to working with us even though we're not as big as the big guys, because we're making it equitable and fair for everybody."
This new approach to the PBM industry has attracted many clients for SmithRx. Founded in 2016, SmithRx has doubled in size every year for the last three years, and hopes to do it again this year.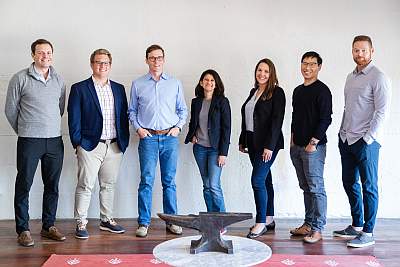 Currently, SmithRx has around 1,200 clients and over 300,000 individuals in their care. On January 1, 2022 the company onboarded 453 new clients and continues to grow.
On March 10, 2022, SmithRx announced its $20 million Series B Round led by Venrock, with participation from Founders Fund.
A part of the funds raised will go towards sales and marketing and most of the funds will be put towards expanding what Pannier and his team call the "downmarket machine." In other words, the team plans to expand SmithRx's platform to provide a greater level of service to the small employer.
"We've created a downmarket machine, where we're able to now take on thousands of small employer groups and service them effectively and provide savings to them in a way that is unmatched," says Pannier.
While fairly new, the Series B round has already benefited SmithRx. Pannier explains that just being associated with Venrock has helped SmithRx gain momentum. The team is also grateful for Venrock's foundation in healthcare.
"Venrock is very knowledgeable about the healthcare space," says Pannier. "I think what's exciting and what led them to invest was seeing our ability to find this niche and continue to grow."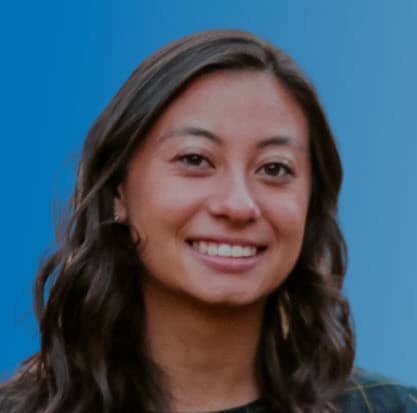 About the Author