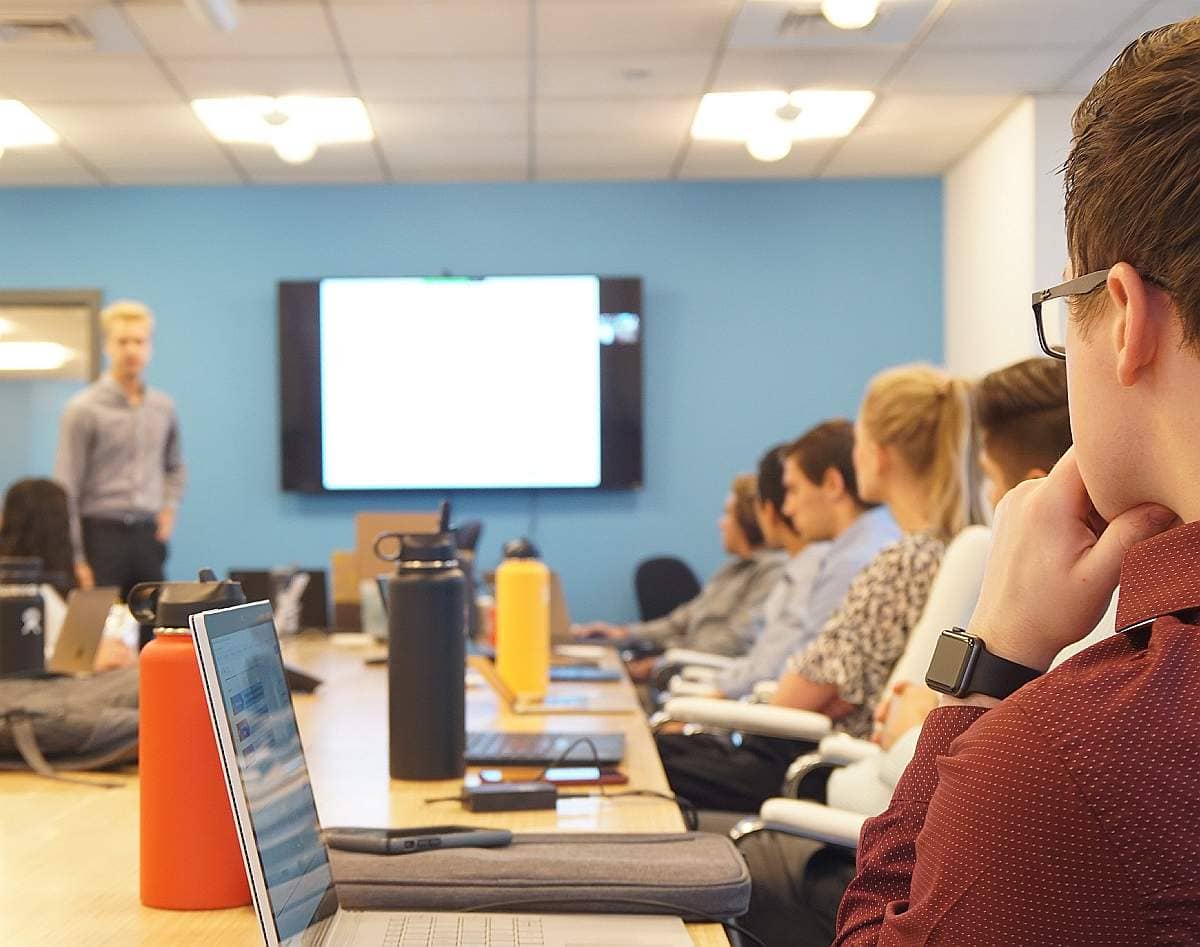 University Growth Fund Closes Fund with Over $50 Million Committed
On February 10, 2022, University Growth Fund of Salt Lake City announced the close of its fund with more than $50 Million committed. Ally Financial (Jacksonville, Florida) was a leading investor with additional funds from Sallie Mae Bank (Newark, Delaware), Lending Club (San Francisco), Arvest Bank (Bentonville, Arkansas), Continental Bank (Salt Lake City), and ATHOS. Individual investors include Jeremy Andrus (Traeger Grills, Salt Lake City) and Franklin McLarty (McLarty Diversified Holdings, Dallas area). Other unnamed investors, the majority of individual investors, are based in Utah.
University Growth Fund or UGF is the largest education-based, student-run private equity fund in the country. With roots in Salt Lake City, UGF also has offices in San Diego and Atlanta, its newest office. UGF focuses on helping underserved students and minorities, as institutional investing is one of the least diverse industries in the country.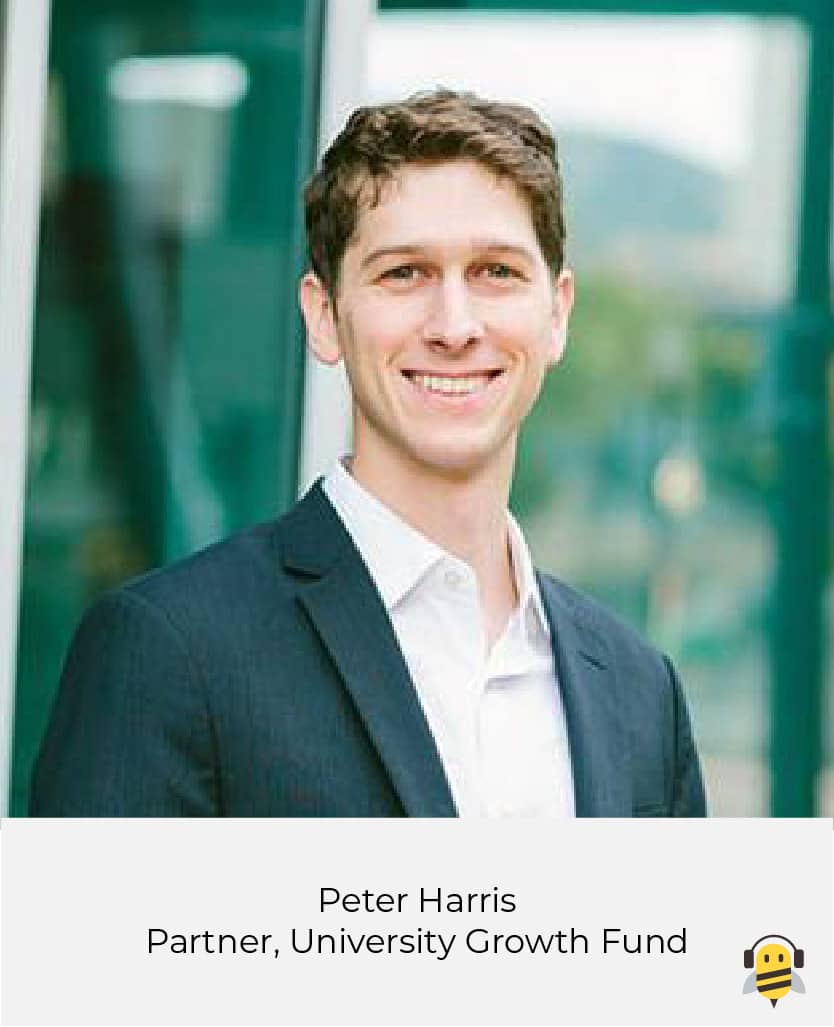 "We are focused on providing opportunities for underserved students and creating a rich experiential education for our students," says Peter Harris, UGF founding partner. "Students ask me all the time, 'What's the difference between you and other venture capital internships that I'm looking at?' I always tell them that those other internships can be great, but as an intern, you'll always be at the periphery of what they do. At University Growth Fund, you are what we do, you are the focus."
UGF traces its roots to an $18 million fund called University Venture Fund back in 2001. At the time, a group of college students in Utah noticed that the coasts both had more opportunities for students to participate and learn about venture capital. Together with entrepreneurs and investors, they started University Venture Fund in Salt Lake City, focusing on helping students learn how to invest and get into venture capital. "This started a legacy of helping underserved students get access to amazing opportunities," says Harris.
Harris joined the fund as a student in 2007, and came on full time after graduating. When the two main founders left, they brought in Tom Stringham as the new director. Harris and Stringham ran the fund for another six years, investing in companies such as Workfront and Instructure. In 2015, they started University Growth Fund and raised $32 million, closing 42 deals. They started raising money for their second fund right before Covid-19 hit. Despite the pandemic, they managed to close 20 deals.
UGF expanded to Atlanta and San Diego to offer more opportunities to minorities and underserved students in other parts of the country. As they close their second fund, UGF plans to continue focusing on these students, providing them with opportunities to get into venture capital.
In Atlanta, UGF sponsored a VC case competition in March and April of 2021 and had their first cohort of students in May. They have now closed one deal in Atlanta and hope to close many more.The Atlanta office caters to students from a range of universities including Historically Black Colleges and Universities (HBCUs). These schools include Georgia Tech, Georgia State, Morehouse College, Spelman College, Gwinnett College, and Emory University.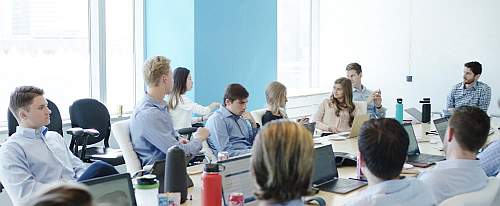 The UGF scholarship program is run by students, with mentorship from more experienced students and professionals. Students research companies, talk to founders, and have opportunities to ask them hard hitting questions about their business. They also have a voice in decision making and vote on whether or not UGF should do a deal. After a deal is made, students work directly with companies. Overall, the experience is very hands-on.
"Students have this great perspective on what the next great thing is," says Harris. "A lot of people think students don't have enough experience to add value, but I've found that if you give them the right resources and training and hold them to a high standard, they can rise to the occasion and produce high quality work. One of the things I love about my job is working with really bright, hard working, motivated, eager-to-learn students, giving them some opportunity, and then watching them go on and achieve impressive things."
Harris remembers a student, an immigrant from Croatia, who studied at Westminster College in Salt Lake City. This student was determined to get into venture capital after graduation, an industry with about as many spots as a professional sport. Despite these setbacks, the student worked hard in the internship program and worked on UGF's Spotify deal. When he graduated, UGF helped him get an interview at Technology Crossover Ventures, a multi-billion dollar venture fund now better known as TCV. In the interview, the student was asked to talk about a deal in their portfolio that he liked. He told them about Spotify, as Technology Crossover Ventures was also an investor. He walked them through the entire investment thesis, including key merits and key risks of the company. He was hired because of his experience and his work ethic, beating out graduates from Harvard, Yale, and Princeton.
"The closing of our second fund is a milestone moment for us and it wouldn't have been possible without Ally's early and deep support," says Stringham in the press release. "We plan to continue our work to change students' lives by offering opportunities to gain real life experience and entry into the venture capital industry."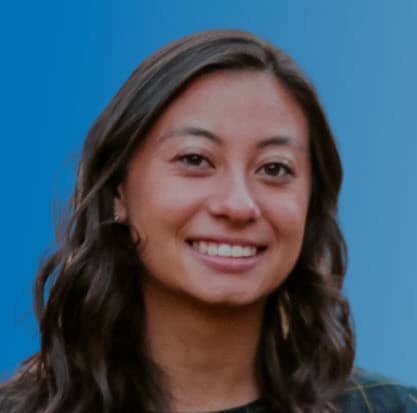 About the Author