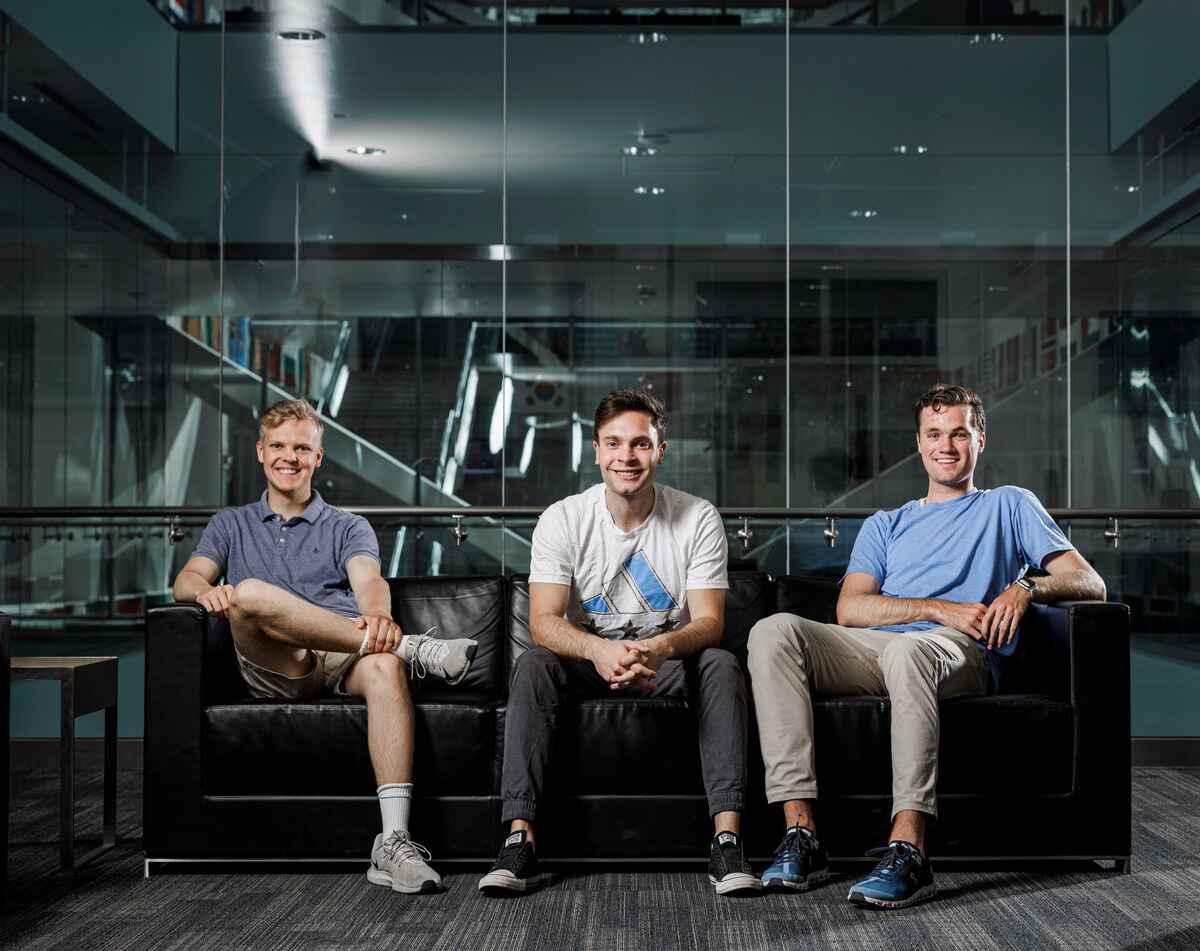 Zaymo Raises $700K Pre-Seed Round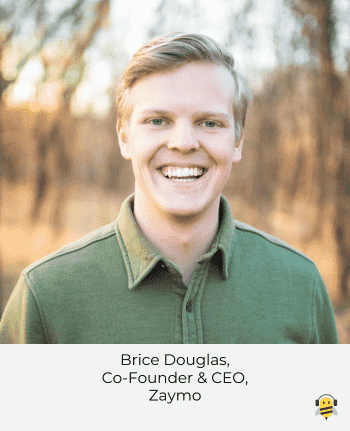 A Provo startup aims to reimagine online shopping and boost their e-commerce customers conversion rates by bringing website-like shopping functionality to the consumer's email inbox. Zaymo has created a tool enabling e-commerce companies to insert an interactive experience in emails to shoppers.
The startup recently raised a pre-seed round of $700,000 from institutional investors Handshake and Peak Ventures. Individual angel investors also participated in the round. Mike Levinthal, building on a storied, 20-year Silicon Valley investment career as Managing Director of the Mayfield Fund, contributed ideas and funding to Zaymo. Currently, Levinthal runs his own Park City-based family office, Levinthal Capital. He also created and runs the Levinthal Fellowship program at BYU.
Former CEO of LifeLink Corporation and current BYU adjunct professor Craig Earnshaw also invested in Zaymo's pre-seed round.
In February 2023, TechBuzz announced Zaymo's grand prize award at the 2023 Utah Entrepreneur Challenge at the University of Utah.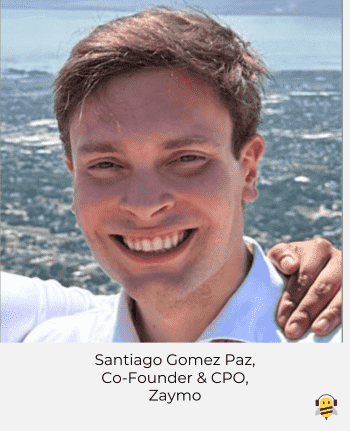 Zaymo's co-founders–Brice Douglas (CEO), Santiago Gomez Paz (Chief Product Officer) and Daniel K. Jones (CTO)–met while participating in BYU's Levinthal Fellowship program where they were exposed to founders, investors and CEOs, and a culminating, two-month trip to Italy.
"It was like a study abroad, but with a focus on ideating and business model creation," said Gomez Paz. "We also learned about the story of creativity. Because we were in Italy, we were able to visit many museums, learn about the Renaissance and make connections that relate to entrepreneurship. It was a fantastic experience."
At the end of the trip the trio decided to work together on a startup. But first they wanted to gain more experience. They went separate ways temporarily: Douglas did an internship at Weave. Jones worked on AI models for cancer research at Harvard Medical School and also was a member of the data management team at Qualtrics. Gomez Paz did AI research with an MIT group in Boston.
During this time the trio stayed in touch, essentially conducted their own private pitch competition with three startup ideas, and landed on the idea of improving the e-commerce experience for consumers via interactive emails designed to boost sales conversion rates. Zaymo was born.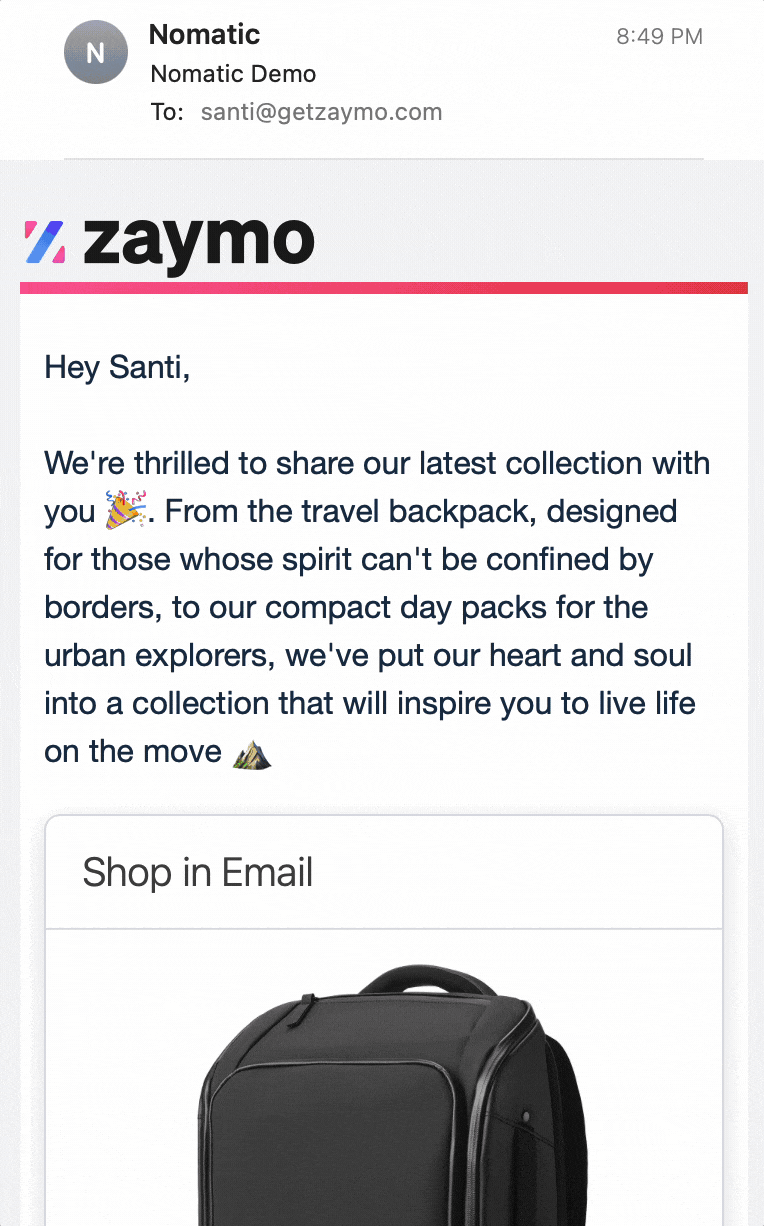 Zaymo provides e-commerce marketers a tool to build a shopping app inside of the email itself instead of asking the user to click through before interacting with the cart. Users can see information on items, click on product images, add items to the cart and change quantities–all from within an email. The novel difference about Zaymo's tool is that the shopper does not need to go back to the original e-commerce website, locate the page where the particular item was first spotted. Instead, the shopper can continue shopping, choose the color and quantity and complete the transaction directly within the email that the e-commerce marketer sends to the shopper based on the shopper's history on the site.
"As we presented the idea of providing interactive shopping emails with several e-commerce providers, we started to realize the potential of this idea when people got really excited and continued to ask us about it," said Jones. "The three of us came to the conclusion that we should launch an MVP as fast as possible, which is exactly what we did."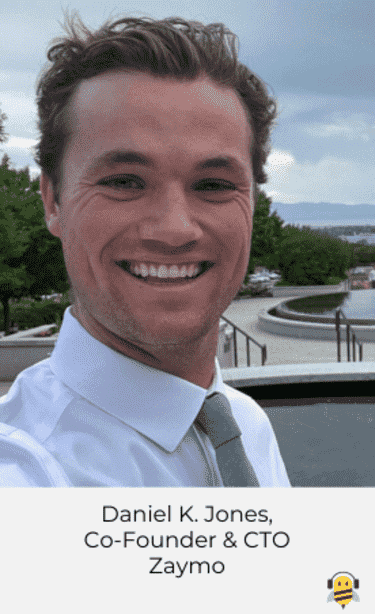 The company is running a selective beta test involving a diverse group of e-commerce companies, including well-known Utah brands such as Pattern, Nomatic and SweatTent. Initial findings from the beta suggests, by deploying the Zaymo interactive email tool, e-commerce companies could experience a 15 to 20% uptick in sales conversion rates.
"It's adding a lot of value for the brands in our beta. So it's no wonder it has been incredibly easy to sell," said Gomez Paz.
Zaymo says it will officially launch its shopping enhancement technology within the next two months.
The company's mission is to bring e-commerce stores one click closer to their customers. By allowing consumers to browse, shop, and interact with products right from their inbox, Zaymo is defining the future of email.
"We're excited about bringing something very useful and new to the market," said Douglas.
For more information visit getzaymo.com.
Photo credit: BYU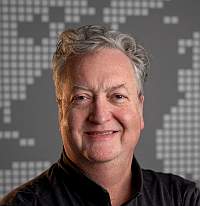 About the Author