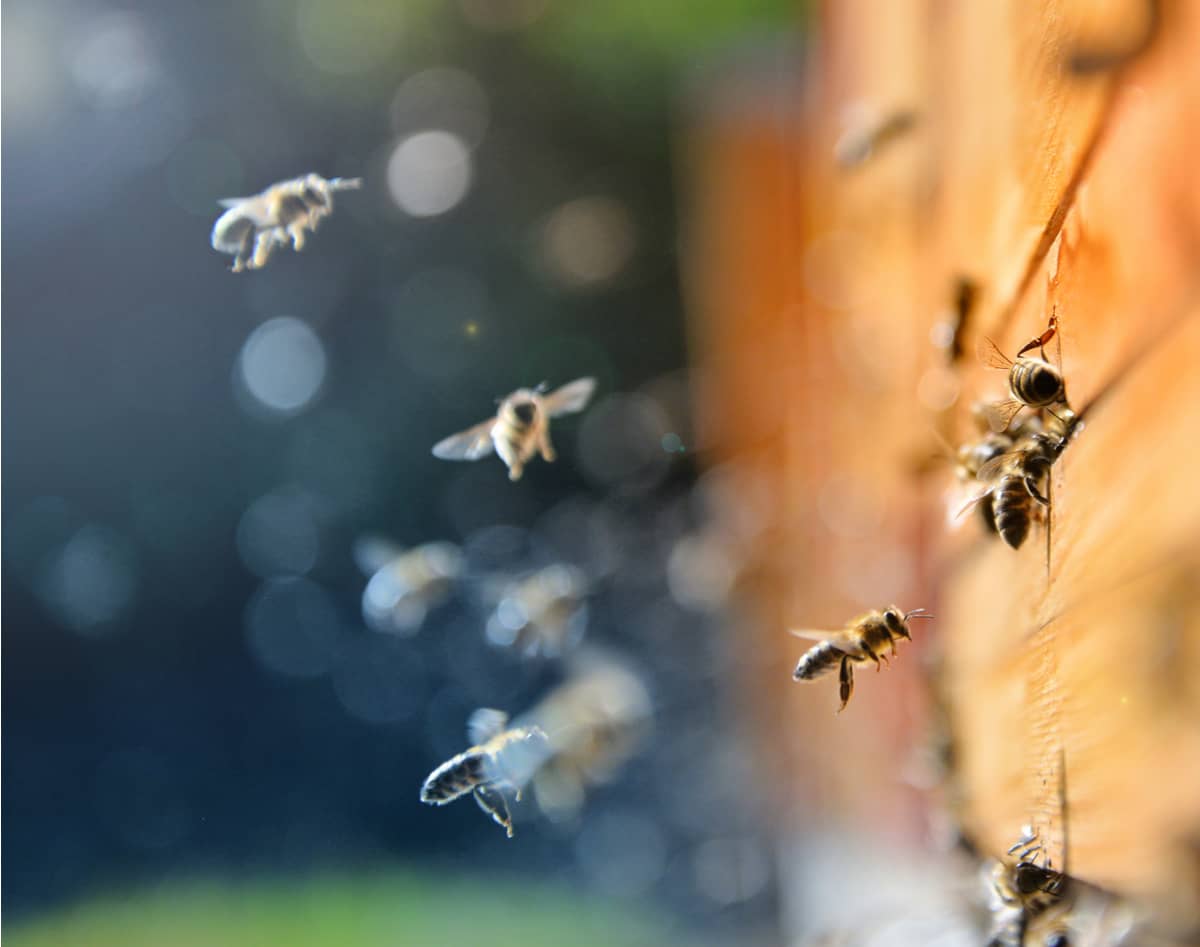 Buzzworthy - March 18, 2022
Eve Financial Raises $3.4 Million Seed Financing
Eve Financial has announced a $3.4 million seed financing round led by Allegis Capital of Palo Alto, CA. The company has stated the seed round closed in 2021 but has not specified the closing date.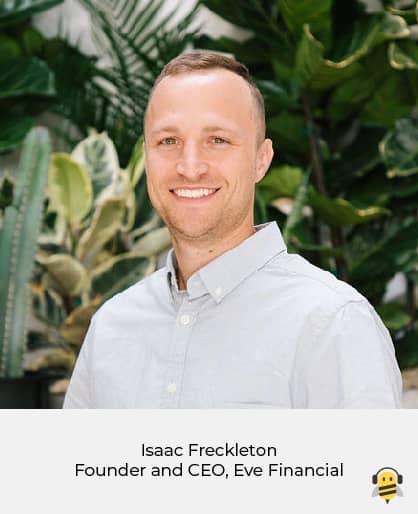 Eve is a fintech platform based in Lehi, UT focused on low-cost borrowing for the services industry, targeting service subsectors such as automotive repair, home repair, therapy, plumbing, veterinary, and dental. The company has been quietly building a point of sale financing solution focused on creating a better user experience for service industry clients and says it has over 1,000 customers amounting to over $100 million in financial services funded.
"I wanted to take a process that was slow, painful and overpriced for businesses and their customers and make it into something that was instantaneous, delightful and fairly priced," said Isaac Freckleton, founder and CEO of Eve Financial. "We're doing the same thing for the services industry that Uber did for taxis. Before Uber, I avoided taxis as much as possible. Drivers were rarely friendly; price transparency didn't exist and it was difficult to call a cab. Uber targeted the user experience through social accountability, cost transparency and ease of interaction. I use Uber all the time. That's exactly what we're doing for dental offices, med spas, vet clinics, auto repair shops, etc."
Eve Financial gives service companies the ability to finance customer purchases via a US credit card with 0% APR for four months for every purchase.
"The past five years or so have seen a lot of billion-dollar companies pop-up, seemingly overnight which focus on 'Buy Now Pay Later' (BNPL) financing at the point of sale for online shopping," says Freckleton. "While BNPL has found huge success in e-commerce, the multi-trillion-dollar services industry has largely been ignored."
Previous investors include Sean Rad, former CEO and founder of Tinder. "We have some of the brightest product/user-experience minds helping us, including Sean Rad, who has invested in and continues to advise our team," said Freckleton. "At inception, we started by connecting service businesses to other bank money. After growing over 50% month over month, we realized that we needed to bring a better product to market than what existed, and therefore we're in the process of building our own credit card, with nearly nine banks competing to be our bank sponsor."
Lassonde Celebrates 20th Anniversary

The Lassonde Entrepreneur Institute at the University of Utah is celebrating its 20th anniversary. It is hosting a public celebration on May 4, 2022, from 3 to 5 p.m. at Lassonde Studios (1701 Student Life Way, Salt Lake City, UT 84112). While the celebration is open to the public, attendees must first register here and space is somewhat limited (as of today there are plenty of slots available). Attendees are invited to "meet new people, browse and buy startup products, eat, talk to distinguished guests, listen to student DJs, and more. We are celebrating everything we have accomplished since starting as an idea in 2001 and growing to a top-10 program that serves thousands of students every year."
Kristen Bell to Headline Pattern's Acceleration Summit
Pattern announced this week that Kristen Bell will headline its Acceleration Summit in June 2022. Bell is an award-winning actress, singer, and film producer who founded baby products brand Hello Bello in 2018 and has since scaled the company to $200 million in gross sales—while continuing her film and television career.
Bell will be joined by Academy Award winning director Jimmy Chin, a New York Times bestselling author, professional climber, and Academy Award winning film director. Chin is known for his ability to capture extraordinary imagery and stories while climbing and skiing in extremely high-risk environments and expeditions.
The Accelerate summit will take place June 15-16, 2022 in the Grand America Hotel in Salt Lake City, Utah. It will feature keynotes, breakout sessions, and networking opportunities on the following topics: Digital marketplace and D2C acceleration; International expansion; Online ecommerce acceleration platforms; Digital marketing; Customer and brand experience; and Fulfillment and logistics.
Vivint Names new Chief Insurance Officer, Ron Davies

On March 15, 2022, Vivint announced a significant addition to its insurance team. It has named Ron Davies as its first Chief Insurance Officer.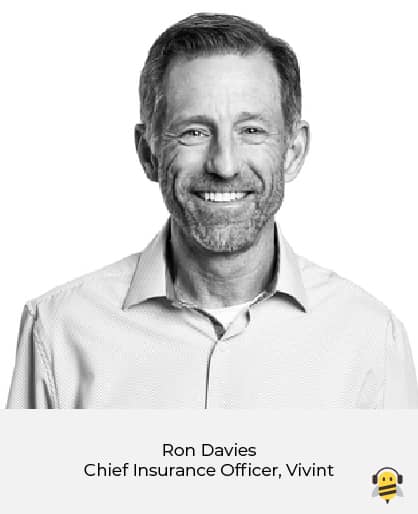 In his new role, Davies will lead all aspects of Vivint's growing smart insurance business, including the development of its market strategy, the company's development of its MGA with proprietary products, as well as its insurance agency.
Davies has more than two decades of experience in the insurance industry. Most recently, Davies was the President, CEO and Director of Safe Auto Insurance Group, where over the course of his nine years he transformed the business from a founder-led company to a technology-driven industry leader. By incorporating data analytics that provided insights into customer acquisition and retention, the highly profitable company grew into an extremely capable franchise under Davies' watch, leading to its acquisition by Allstate in 2021.
Davies will be joining forces with 25-year industry veteran Phil Brubaker, who recently came to Vivint from American Strategic Insurance (owned by Progressive Insurance) as Vice President of Insurance Product, and James Nuttall, Senior Director of Insurance Strategy and Planning.
"After hearing David's vision for the company, meeting the team, and seeing the powerful platform insights that Vivint has with over 26 million devices installed across 1.8 million homes, it was obvious to me that Vivint has serious potential to disrupt the insurance industry," said Davies. "The opportunity to leverage data that no other insurance company has in order to provide homeowners with an even greater layer of protection is incredible, and I can't wait to bring our offering to market."
Davies graduated from the United States Military Academy West Point with a Bachelor of Science in both Economics and Finance, and later received his Master of Business Administration from Harvard Business School.
Krado Launches Indiegogo Campaign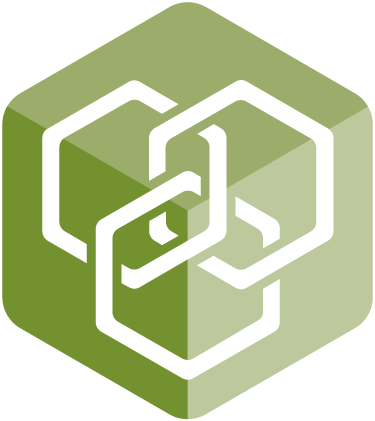 Plant care system provider, Krado, has launched an Indiegogo campaign for its new Leaflet product (which includes a 20% discount). Leaflet is a leaf-shaped solar-powered sensor that users bury in their plant's soil. The sensor translates the plant's needs to the app, such as fertilizer, water, new soil, etc. Krado's mission to help plant owners successfully grow plants at home by using data from sensors, guidance from expert growers, and growing support (fertilizers, pest control, soil conditioners, etc.) sent to plant owner' doors.
Second Annual Tech 4 Wishes Present 14-Year Old Cancer Patient with Puppy

On March 30, 2022, several prominent St. George tech companies (Zonos, Vasion, Busybusy, Intergalactic, and Dixie Tech) will launch the second annual Tech 4 Wishes campaign to raise funds for Washington County children battling critical illnesses. Funds raised will go directly to Make-A-Wish Utah to help grant wishes for children in Southern Utah. The campaign will run throughout the month of April. Last year's campaign helped grant 12 wishes.
Activities for this year's events include employee-planned fundraisers such as a culinary lunch, cook-off contest, basketball tournament, and slushy chugging contest, all held in April. The companies partnered in the Tech 4 Wishes campaign will each match the funds raised by their employees.
The inspiration for this year's campaign is 14-year-old wish teen, Collin, whose wish is to receive a puppy. Collin's dad worked for Vasion during the Tech 4 Wishes campaign last year and learned that Collin has cancer after one of the company's fundraising events. Collin has been bravely battling his illness ever since and on March 30, Collin's wish granters and Vasion employees will present him with the wish puppy he has awaited. Mikey Foley of B92 is emceeing the event. The event will include remarks from Collin and his family. The March 30 event will take place at 10:00am at Vasion's new building atop TechRidge (432 S. Tech Ridge Dr. St. George, UT 84770).
Contact, Kelsey DiTommaso, Marketing Manager, Make-A-Wish Utah at kditommaso@utah.wish.org for more details.
Whistic named in Inc. 5000 Regions List

On March 15, 2022 Inc. magazine named Whistic (Salt Lake City) as No. 19 on its third annual Inc. 5000 Regionals Rocky Mountain list. It is a prestigious ranking of the fastest-growing private companies based in Colorado, Idaho, Montana, Nevada, Utah, and Wyoming. Born of the annual Inc. 5000 franchise, this regional list represents a unique look at the most successful companies within the Rocky Mountain region economy's most dynamic segment–its independent small businesses.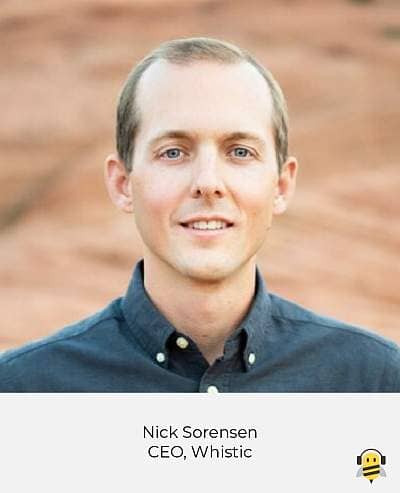 "We're pleased to be listed with so many other innovative companies in the region," said Nick Sorensen, Whistic CEO. "Our growth comes from helping customers solve some of the most pressing problems that information security teams face. We help companies fulfill their need to assess, publish and share security information, and to place security first in building trusted relationships between vendors and their customers."
The companies on this list show a remarkable rate of growth across all industries in the Rocky Mountain region. Between 2018 and 2020, these 60 private companies had an average growth rate of 252% percent and, in 2020 alone, they added 4,176 jobs and nearly $1 billion to the Rocky Mountain region's economy. Companies based in the Las Vegas, Nevada, Boise, Idaho, and Vail, Colorado, areas had the highest growth rate overall.
Complete results of the Inc. 5000 Regionals Rocky Mountain, including company profiles and an interactive database that can be sorted by industry, metro area, and other criteria, can be found here.
Volley Introduces Threads

This week Lehi-based Volley, announced a major new feature, Threads, for its asynchronous video messaging app. A thread is a series of replies to a volley that was shared in the main timeline. Think of it as a "side conversation" between a handful of participants in a larger conversation or channel.
The company says Threading will allow more people to participate in large group conversations (like channels) without having to always share a volley to the main timeline and will create a more flexible and inclusive environment for its users.
"Volley is asynchronous, which is awesome, but that means sometimes you're a little late to the party," according to the company's announcement. "Maybe Josh said something amazing yesterday but you weren't able to view it until today. The conversation has moved on, but you might want to continue discussing something he shared. With threading you can now reply directly to Josh's volley from yesterday— talk about flexible face-to-face conversation!"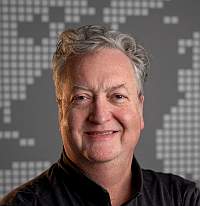 About the Author