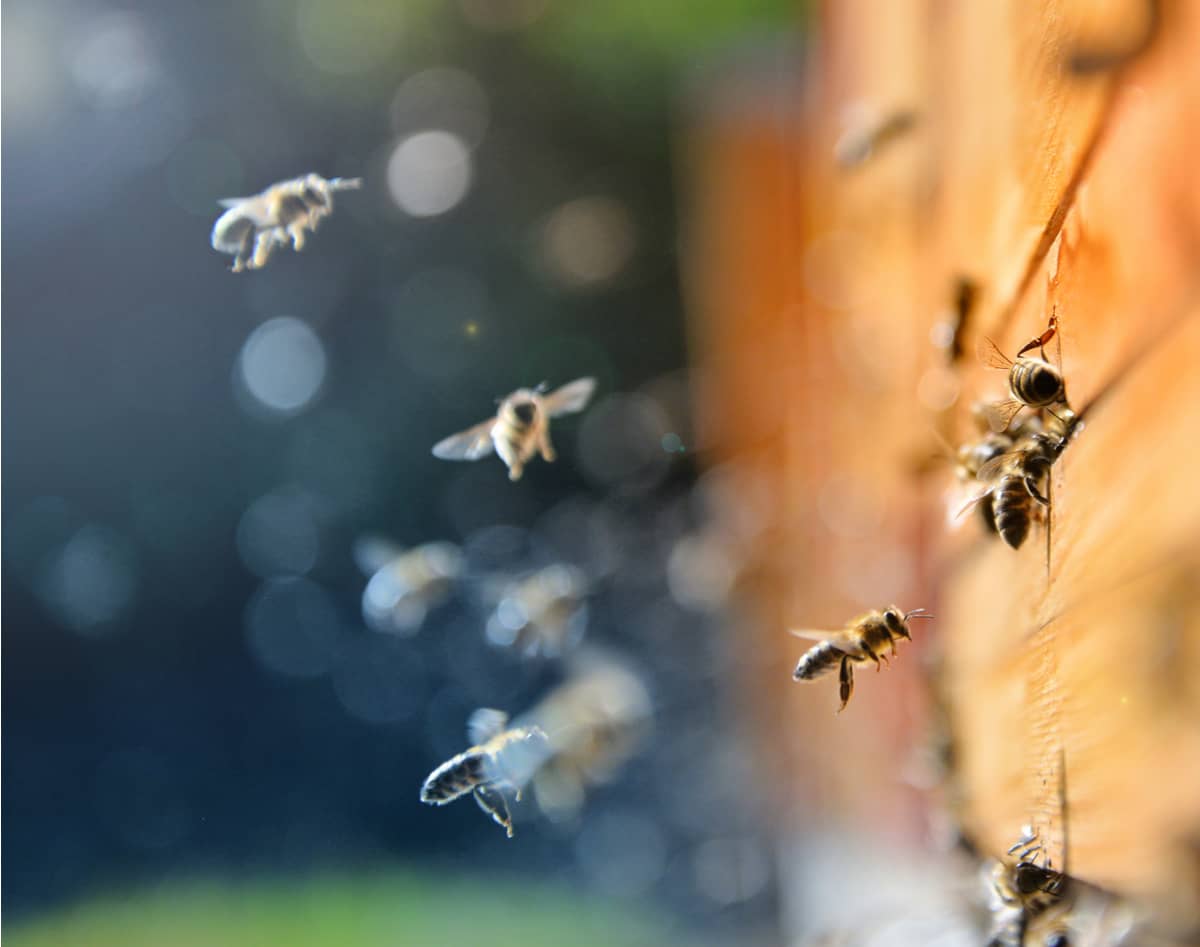 Buzzworthy - March 4, 2022
SheTech Explorer Day Brings Together 1,700 Utah High School Girls

On March 1, 2022, 1,700 high school girls from over 150 Utah high schools came together to participate in the 2022 SheTech Explorer Day.
The all-day event provided the STEM-oriented girls with hands-on technology experiences from over 50 technologies, mentoring from over 300 industry experts from the Utah tech community, interactions with over 100 participating companies, and a chance to meet Governor Spencer Cox, who kicked off the event with remarks focused on the importance of girls pursing STEM fields in their education and careers.
SheTech is the largest industry-led STEM activation event for high school girls. Since the program began nine years ago, SheTech has activated over 30,000 girls into STEM fields. SheTech also operates in Idaho, Arizona, and Colorado and is expanding nationally.
Grow Acquired by Epicor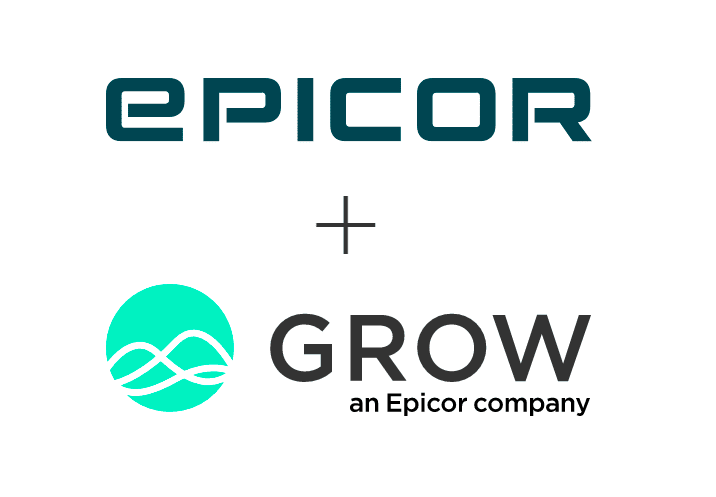 On March 1, 2022, Grow Inc. announced its acquisition by Epicor, an industry-specific enterprise software company based in Austin, Texas. Financial terms were not disclosed.
The acquisition complements Epicor's portfolio of analytics capabilities. Based in Lehi, Utah, Grow is a no-code, full-stack business intelligence (BI) platform specializing in easy-to-build, easy-to-use visualizations. By combining data integrations, data warehousing, and visualization in one platform, Grow helps organizations connect and explore their data. With more than 150 pre-built data connectors across some of the most commonly used platforms, databases, and CRMs, the BI platform imports data seamlessly via APIs that continually update and refresh data, so metrics are current and reliable when users need to make critical business decisions.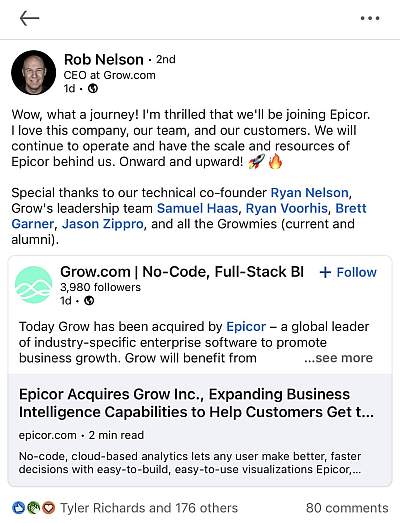 "In today's world, businesses need a streamlined way to cut through the clutter, connect data sources, and glean intelligence from across their enterprise, no matter where the information resides," said Epicor CEO Steve Murphy. "The Grow acquisition gives Epicor users a simple, easy-to-use platform to build the right models to tap into that intelligence, helping them make great decisions in real-time to accelerate growth."
"Wow, what a journey," said Grow CEO Rob Nelson on LinkedIn about the acquisition. "We are thrilled that we'll be joining Epicor. I love this company, our team, and our customers. We will continue to operate and have the scale and resources of Epicor behind us. Onward and upward!"
Kickstart leads $2.5 Million Seed Round in Paperwork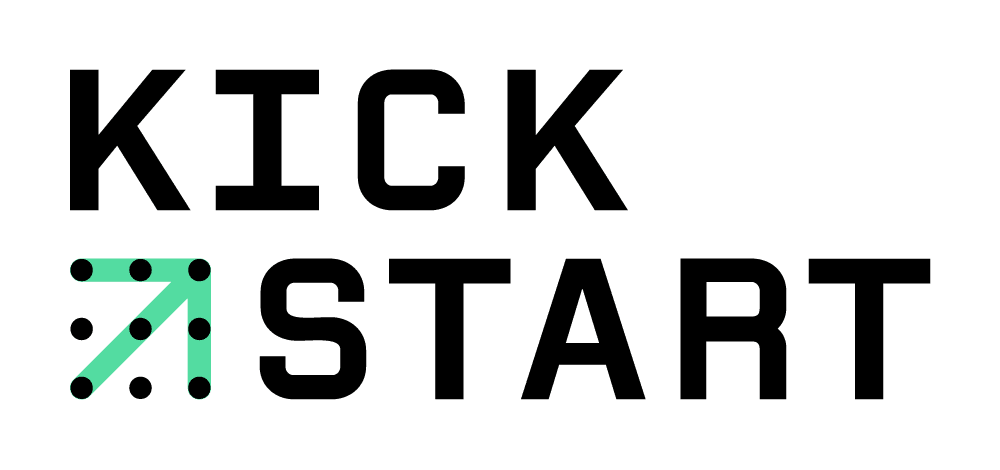 Kickstart Fund led a $2.5 million seed round in Paperwork, a financial wellness company helping users organize and manage their financial lives. Launchpad Capital, AARP, StartUp Mavericks, and unnamed angel investors also participated in the seed found. The funds will be used to scale Paperwork's development of its financial wellness platform, increase distribution and forge partnerships with financial service providers.
"We backed Paperwork because we believe in the team, its mission and the opportunities for growth," says Kickstart Fund partner Alex Soffe. "The founders are fintech veterans with previous exits, and their platform is attractive not only for consumers, but also for enterprise partners looking to improve engagement with their clients and offer added value. The opportunities for Paperwork are significant." Founded in 2008, Utah-based Kickstart has raised over $2.7 billion in capital and has over 150 active portfolio companies.
Paperwork, an Oakland-based company with 15 employees, most of them remote, has developed a proprietary financial wellness platform that automatically organizes and analyzes financial accounts and documents such as insurance policies, wills, and other financial information clients upload using a mobile app. The app then provides personalized insights and suggestions that help them make smarter money choices.
Brandon Sanderson Breaks Kickstarter's Crowdfunding Record in Four Days

Pleasant Grove, Utah-based epic fantasy and science fiction author Brandon Sanderson has broken Kickstarter's previous fundraising record. His project (four new novels) is now the most successful crowdfunded project in history and it has 27 days to go. The Kickstarter project, posted on March 1, 2022, originally intended to raise $1 million over 30 days. It reached that target in 35 minutes. By today, Friday morning, March 4th, Sanderson's Kickstarter project had broken all previous Kickstarter records. As of this writing the project has raised $21,219,141 from 86,901 backers. However, these are temporary numbers, as the pledges and backers are pouring in so rapidly it is difficult to even grab a screenshot of the continuously updating Kickstarter counter window.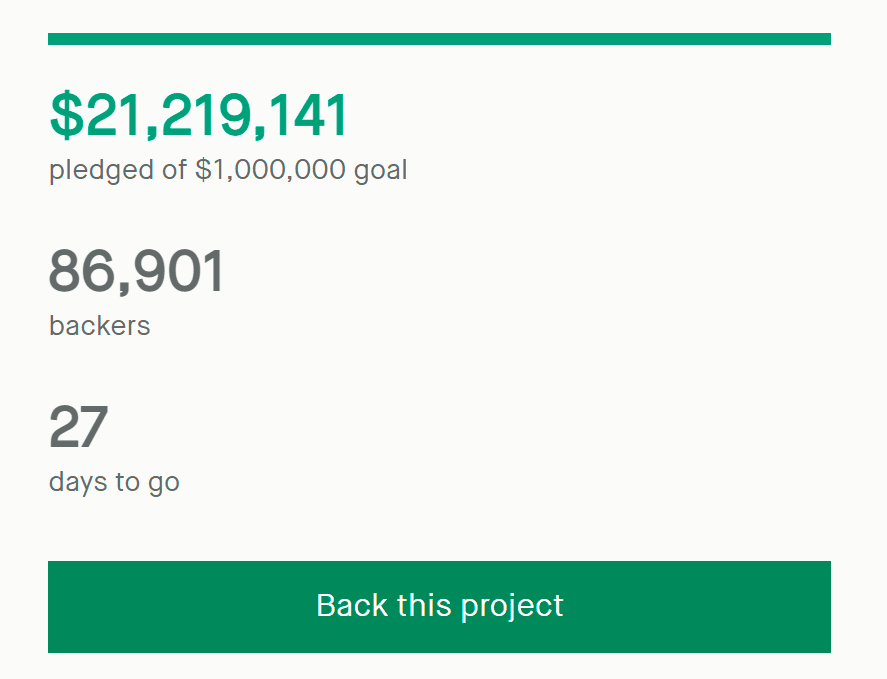 About his books, Sanderson wrote on Kickstarter: "The one thing you should know is that many of my books take place in a universe called the Cosmere. (Three of these new books are in that universe.) Think of the Cosmere like the Marvel Cinematic Universe, except every story (instead of starring a different superhero) is taking place on a different fantasy planet with its own ecology and magic. People can travel between planets via various methods. Many characters, then, make brief appearances in one another's stories—though the one that is most relevant to these stories is a mysterious storyteller named Hoid (sometimes called Wit)."
Sanderson, an adjunct professor in BYU's College of Humanities, "confessed" to his readers via video about the origin of the new novels.
The four books are being offered in three formats, depending on the tier of the pledge: a digital ebook (available for download the month the book is released), a digital audiobook (available for download the month the book is released), and an unsigned premium hardcover book. Sanderson's own parent company, Dragon Steel Entertainment (Pleasant Grove, UT), has previously raised over $6.7 million on Kickstarter project for a previous work, a leatherbound edition of The Way of Kings. With this week's record-breaking Kickstarter project, so far as we can tell, Sanderson has become the most successful crowd-funded author in history...by a mile.
Dixie State University and Pluralsight Collaborate to provide Technology Skills Development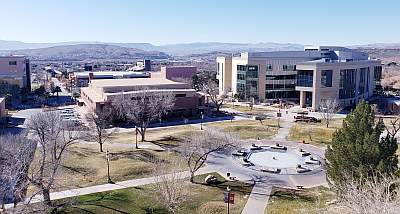 Dixie State University (soon to be rebranded Utah Tech University) and Pluralsight announced on March 1, 2022, a strategic partnership to help university DSU students augment their education with technology-based skills to enhance their career and future, regardless of area of study.
This partnership will give all current DSU students, faculty, and staff unlimited access to Pluralsight Skills, consisting of thousands of online courses and hands-on learning experiences on topics such as cloud computing, cybersecurity, AI and machine learning, data science and software development. University alumni will have access to Pluralsight Skills at a significantly discounted price.
"We're excited to partner with Pluralsight to provide all our students, faculty and staff with unlimited access to the entire library of technology courses available on Pluralsight Skills," Vice President of Academic Affairs Dr. Michael Lacourse said. "Through this extraordinary partnership, all DSU students are now able to supplement their primary degree program with specialized tech skills."
As part of the partnership, Pluralsight will establish a Center of Excellence for university faculty, where they can learn best practices and receive additional support and training for identified areas of focus. This additional resource will ensure students are receiving the latest instruction from faculty, supplementing their experience with Pluralsight Skills.
Located in St. George, Utah, DSU is a premier open-enrollment teaching institution offering 200 academic programs at one of the lowest tuition costs in the Western United States. DSU is positioning itself as an institution combining Technology with Humanities, Social Sciences and Arts. The partnership with Pluralsight should better enabled the institution to elevate their future career opportunities of its students, regardless of major.
DiscGenics Announces Positive Interim Data on Clinical Trial of IDCT Therapy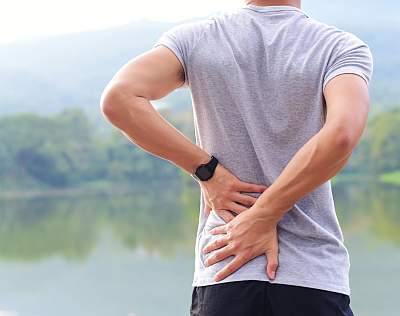 On February 25, 2022, DiscGenics (Salt Lake City), a clinical stage biopharmaceutical company developing regenerative cell-based therapies for patients with degenerative spine diseases, announced positive interim data from its ongoing Phase 1/2 clinical trial of IDCT, an injectable discogenic cell therapy for degenerative disc disease (DDD), at Spine Summit 2022 in Las Vegas.
The improvements in pain, function, and quality of life at one-year post-injection exceeded what are known as minimum clinically important differences (MCIDs), which reflect changes in a clinical intervention that are meaningful for the patient.
The key takeaways:
High dose IDCT was well tolerated and produced clinically meaningful, statistically significant improvements in low back pain, function, and quality of life by 12 weeks following intradiscal injection
Improvements were sustained at the one-year interim readout with additional data to follow at 18 and 24 months
No subjects in the IDCT treatment groups experienced serious treatment-emergent adverse events (TEAEs).
"We are very encouraged by this interim clinical data. Not only are we seeing a strong safety profile and dramatic pain reduction with a dose response that occurs early and continues at the one-year time point in patients who received the high dose IDCT, we're also seeing rapid, significant, and durable improvements in function and quality of life," said Kevin T. Foley, M.D., Chief Medical Officer for DiscGenics and Chairman of Semmes-Murphy Neurologic & Spine Institute. "As we await the 78-week and 104-week final data readouts, we hope to see sustained and meaningful improvement in each of these life-changing measures."
DiscGenics, previously profiled in TechBuzz, is in the process of analyzing data from patient follow-up visits at weeks 78 and 104. The Company intends to submit the full dataset to the U.S. Food & Drug Administration's (FDA) Office of Tissues and Advanced Therapies (OTAT) for consideration in an End of Phase 2 meeting targeted for the second half of 2022. In the meantime, DiscGenics is scaling up its in-house manufacturing capabilities so it will have cells ready for future clinical and/or commercial application, depending on the outcome of the FDA's review of the data.
IMA Financial Group Unveils the Metaverse's First Insurance Research & Development Facility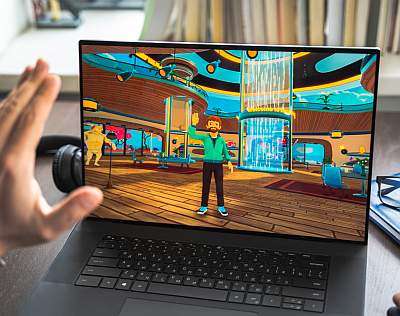 IMA Financial Group (Denver) announced on March 2, 2022 the launch of IMA Web3Labs, the metaverse's first insurance and risk management research and development facility. It will be located in Decentraland, a virtual world based on blockchain technology. A list of the top 50 blockchain (play-to-earn) games of 2022 can be found here.
IMA Financial Group acquired Diversified Insurance Group (Salt Lake City) in August 2021 for an undisclosed amount.
Funded by IMA's investment arm, IMA Investments Inc., Web3Labs allows metaverse users to explore and test market risk and insurance strategies.
"IMA is known as a thoughtful and strategic partner that finds innovative and effective solutions to manage risk for our clients," said Paul Washington, Executive Vice President of IMA Financial Group and head of IMA Investments. "Web3Labs allows us to explore the risks associated with digital and meta assets from within the metaverse, so we can better prepare our clients to manage such risks. Our investment in IMA Web3Labs will also enable IMA to explore the infinite applications of blockchain technology to best understand how it might fundamentally shift the landscape of the $1 trillion commercial insurance industry."
IMA Web3Labs will initially research risk mitigation specific to non-fungible tokens (NFTs). With a long history of building risk management and insurance programs customized to clients in complex, emerging industries, IMA recognized a gap between the growth in NFTs and fundamental risk transfer and management strategies to secure them — a gap that leaves business operations in the decentralized finance market at risk, according to Washington.
In 2021, $20 billion of NFTs were traded, and the market value of the asset class today exceeds $40 billion. IMA plans to mint its own NFTs and use other tools to advance its expertise in the growing digital and meta opportunities ecosystem.
UVU VentureCon Spring 2022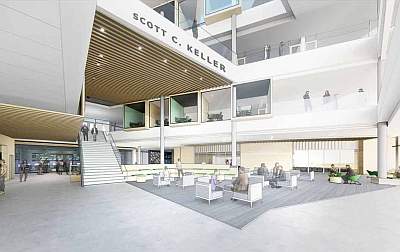 The UVU Entrepreneurship Institute is holding VentureCon Spring 2022 on March 22, 2022 in the Woodbury School of Business in its new Keller Building.
VentureCon is a public showcase for UVU student and alumni businesses from clothing to apps to skincare products. The event is free to attend. Attendees may purchase products from participating startups, if they wish. UVU's Entrepreneurship Institute encourages its students to start and grow their businesses through experiential opportunities, robust programming, resources and mentorship, and integration with Utah's broader entrepreneurial ecosystem.
Leadership Changes at Domo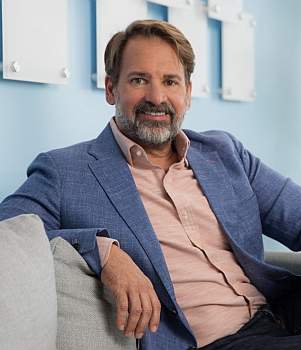 On March 01, 2022, Domo, Inc. announced significant changes in its leadership. John Mellor (pictured), Domo's Chief Strategy Officer since 2019, has been appointed CEO and a member of the Board of Directors. Previously, Mellor served as a Vice President over strategy, operations and alliances for over 9 years and in a similar VP position at Omniture for six years prior to that.
Domo also announced that Catherine Wong, its Chief Product Officer and EVP of Engineering since 2013, has been named Chief Operating Officer.
Domo Founder Josh James has stepped down as the company's CEO, Chairman and as a director. The company says its fourth quarter fiscal year 2022 revenue amounted to $108 million—a record for the company—representing an increase of 30% year-over-year. In fiscal year 2021 Domo became cash-flow positive.
Domo also announced that its Board of Directors has elected Carine Clark as Executive Chair. It has also appointed John Pestana as a new independent director. Clark has been a director since March 2019 and has served as a member of the Audit Committee and as Chairperson of the Compensation Committee. She previously served as president and Chief Executive Officer at Banyan, a SaaS company, and is currently a venture partner at Pelion Venture Partners. Pestana is Co-Founder and CEO of ObservePoint. He also co-founded Omniture, which was acquired by Adobe in 2009.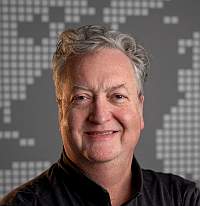 About the Author