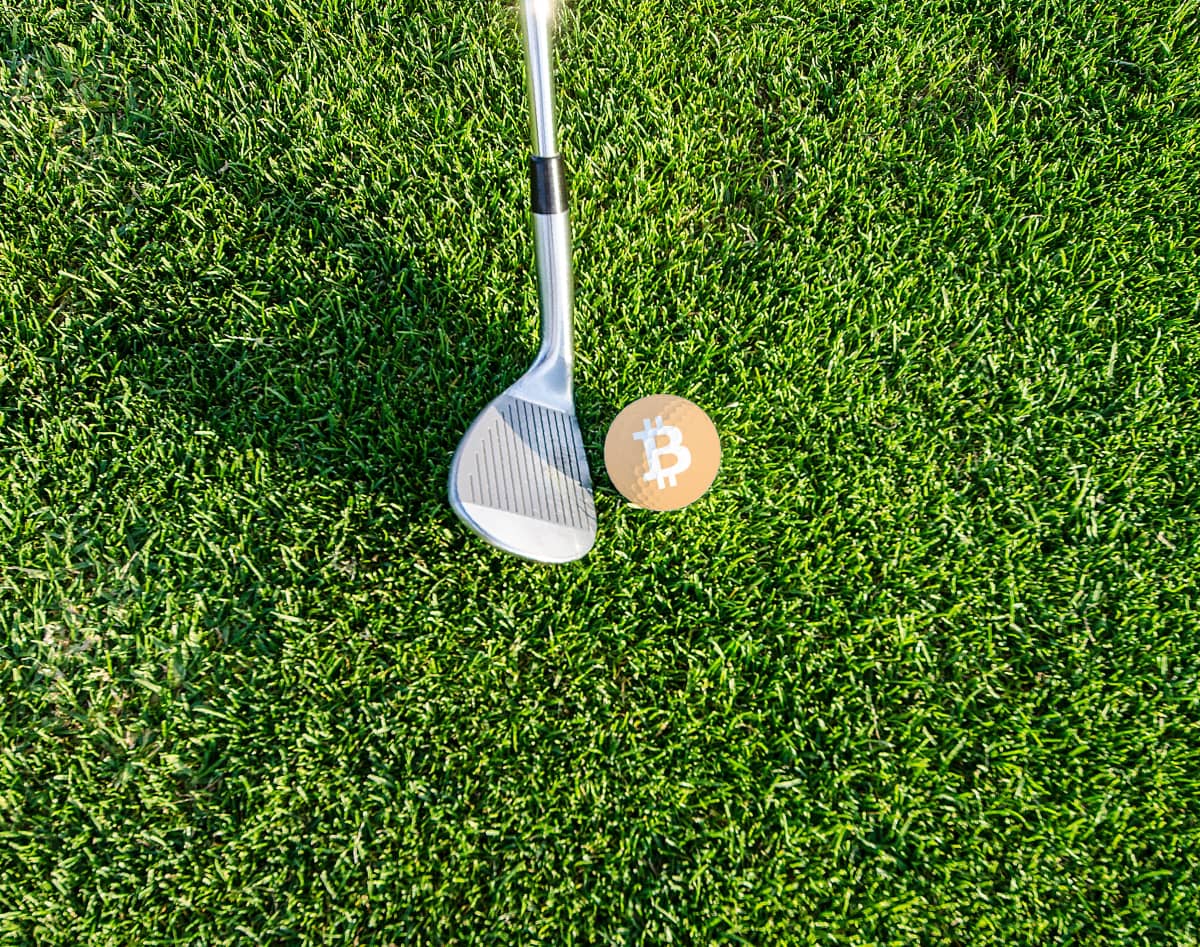 Learn Crypto, Connect With Community at Crypto Slopes Scramble
Bitcoin and other cryptocurrencies have seen record public interest (and institutional investment) in the past year. While the category of digital native assets has been around for more than a decade now, the promise of a global "Internet money" is still maturing. Last week El Salvador enacted a law making bitcoin legal currency throughout the country, a first for any sovereign nation. Publicly traded firms like Tesla and Square hold bitcoin on their balance sheets. And Coinbase's IPO marked a "watershed moment" in the broader investment landscape.

All of this without even mentioning NFTs, ICOs, and the myriad other developments in the space, each with its own layer of complexity and nuance, and seemingly endless potential.
So what can an average Utahan do to learn more and meet others in the crypto space?
They can register for the Crypto Slopes Scramble happening next Monday, September 20th, at Thanksgiving Point.
"This event is an opportunity to connect the crypto community with crypto novices in a fun way, and introduce what we hope to be Crypto Slopes, which is an organization that really supports and grows the local crypto community with the goal of making Utah a thriving hub for crypto entrepreneurship and blockchain innovation."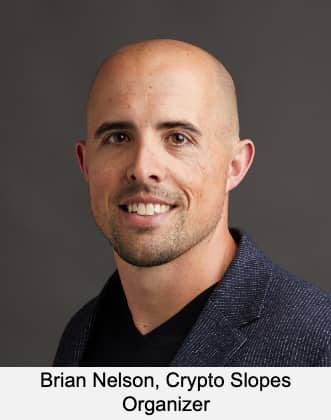 Brian Nelson is behind the event and the Crypto Slopes initiative. While the Crypto Slopes name is new, Nelson has been part of the cryptocurrency community in Utah about as long as anybody could be. He first got involved in Bitcoin as early as 2011, and led the Blockchain Utah Meetup between 2015 and 2017. He's been an advisor to numerous cryptocurrency projects, including Soon, a fintech startup previously profiled in TechBuzz and a sponsor of the scramble.
Nelson took some inspiration for the initiative from Zug, Switzerland, a quiet town just south of Zürich. In the cryptocurrency world, Zug has had a nickname for years — "Crypto Valley."

"They've done an amazing job of bringing together all of the critical components of a community to support entrepreneurship in the crypto space," says Nelson. "It's well known that Crypto Valley has over 900 crypto startups, many active investors, and the organizations and companies that can support those startups, meaning professionals with crypto expertise in legal, compliance, marketing, developers, and more. And although we have a crypto and blockchain community in Utah, what we lack is a formal organization people can point to and say, 'No matter what I need, when it comes to building a company in this space, or using this technology for any reason, I can find it there.'"
It was Nelson's idea to bring the community together in a low-stakes scramble to meet other crypto professionals, enthusiasts, and newcomers.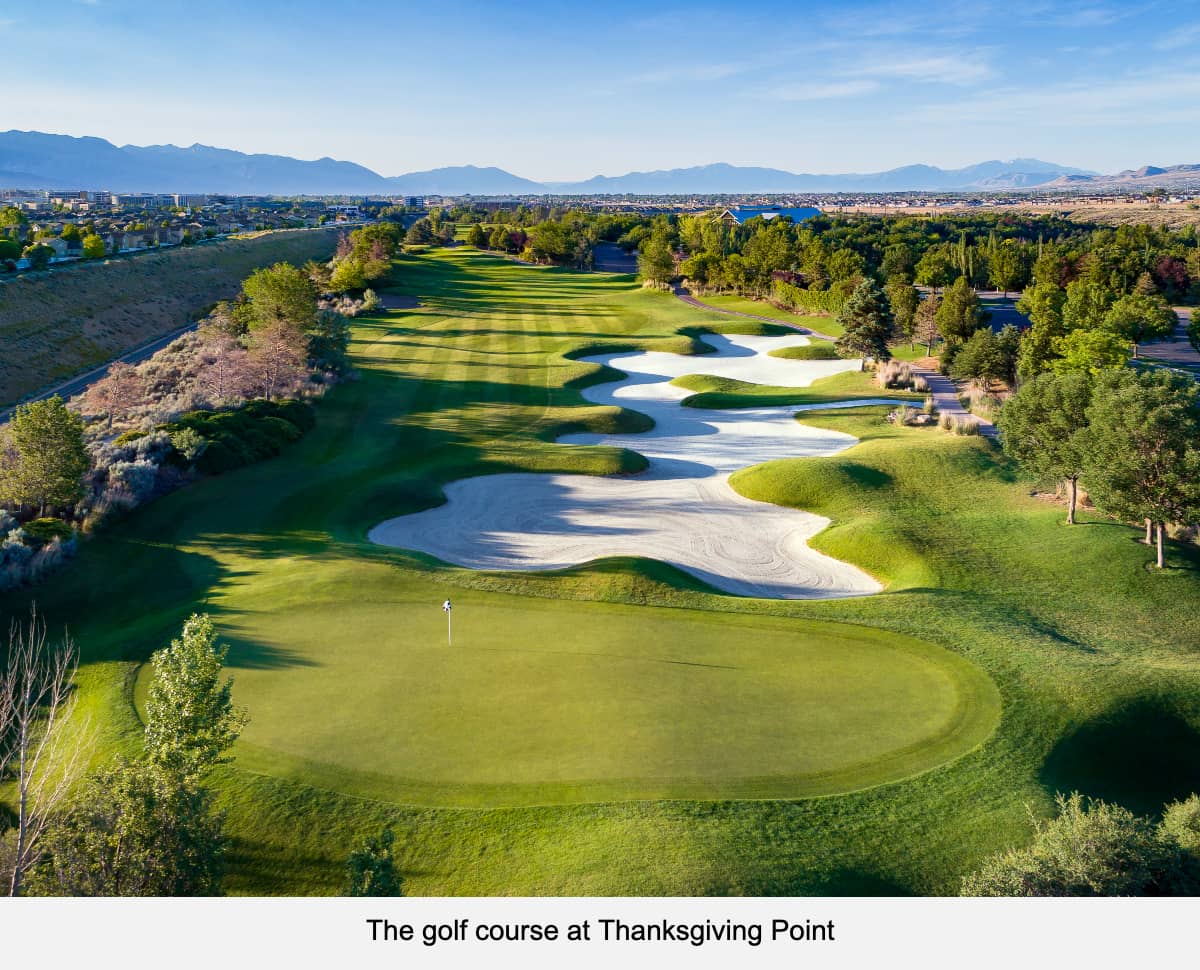 "You're going to get multiple things out of the scramble," says Nelson. "The first half of the day will be golf. It's a two person scramble, which makes it a little more fun… The two person scramble format allows you to hopefully meet new people from the ecosystem on the course. After that, we'll have a networking lunch, and then we will also have a big raffle. So if you're not good at golf, there's still a reason to show up for the networking and the raffle."
Prize money will be split between scramble team awards and a raffle for attendees. Awards will appropriately be given in bitcoin, with $2,125 on the line (about 0.04510 BTC, or 4,513,000 satoshis, the smallest unit denominated in bitcoin).
The event is in partnership with Silicon Slopes and sponsored by Soon, Salt Mine (a coworking space in Sandy), and more.
Nelson says while the promise of cryptocurrency technology caught his attention early, it was clear that time and community would play key roles in delivering on that promise.
"I really care about the decentralization of power, and helping to create, test, and deploy new economic systems. And we know that that's going to take some time. You've got to learn through trial and error. But to be able to learn that way, we need people building and creating. You really need an ecosystem."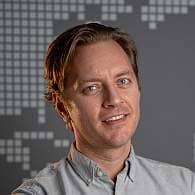 About the Author