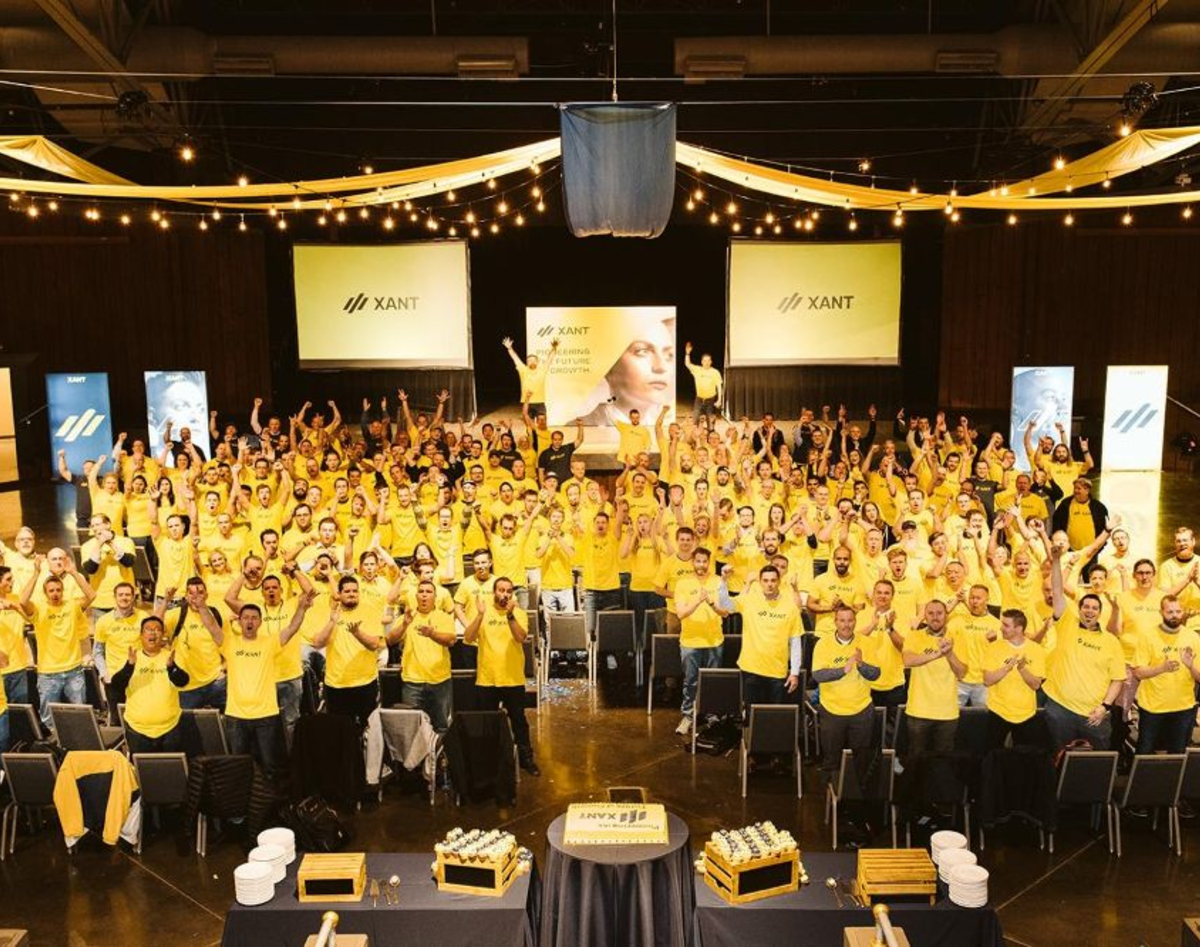 The Final Chapter for XANT
XANT.ai, the once promising startup aimed at helping sales associates improve their pipeline and close more sales, has sold what remains of its assets and let go of all employees. In a press release dated August 2nd, Aurea Software announced its acquisition of XANT. Details were not disclosed, but sources say the purchase price was in the low double digit millions.
Founded in 2004 as InsideSales, over its life XANT raised over $251 million through six rounds of funding from over a dozen major investors, including Utah locals Josh James, Jeff Kearl, and EPIC Ventures, as well as global names like Kleiner Perkins, Salesforce Ventures, Microsoft, and the Ireland Strategic Investment Fund. At its peak and under its original InsideSales.com name, the company reached a valuation of nearly $2 billion and over 900 employees, with most (if not all) staff in Utah.
"Selling the Company for Parts"
On June 17th 2021, TechBuzz reported that XANT laid off 30% of the company, including 75% of the sales team. At that time an anonymous source told TechBuzz that company leadership, "felt the only solution they had was [to] either walk away from the business or find a buyer for the company. They negotiated with several buyers, but they were all concerned about the burn rate... so a fire sale ensued, and they are working on selling the company for parts."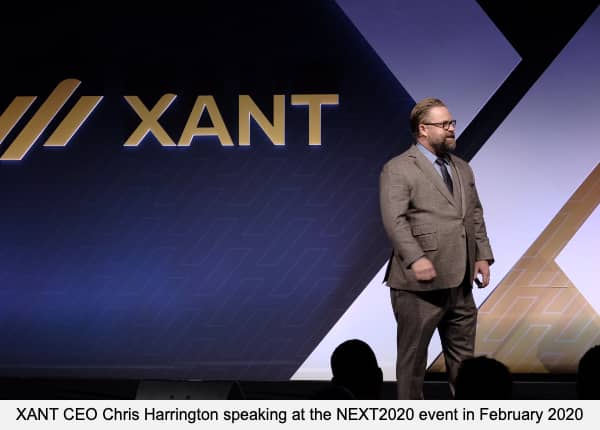 The acquiring company Aurea touts itself as the "Netflix of business software," with dozens of Aurea products available to every customer. A press release noted that the XANT business unit will revert to its original name of InsideSales, but didn't say anything on the ultimate fate of XANT employees. When asked if any XANT staff would continue with Aurea as employees, an Aurea press representative declined comment.
A string of recent LinkedIn posts appear to confirm details of the final chapter for XANT in Utah.
"The dreams of many, including my own, took a bit of a pivot with XANT being acquired by Aurea Software last week," said Leann Bagley, former Sr. Customer Success Manager at XANT. "You see, as employees, our status was terminated in the transaction."
Dave Boyce, former XANT Chief Strategy Officer, posted that "​​Aurea will integrate Playbook [XANT's premier product] into its 'future of commerce' suite and take it to new heights." An investigative series from Forbes profiles the acquisition strategy of Aurea Software.
Who are Aurea Software, ESW Capital, and Joe Leimandt?
In November 2018 and again in April 2021, Forbes staff writer Nathan Vardi profiled Joe Liemandt, the billionaire owner of ESW Capital Group, parent company of Aurea Software. ESW eschews press attention. Their own site shows nothing more than a Delaware mailing address (the firm is based in Austin, TX), and two email addresses.
According to Vardi and Forbes, Liemandt and ESW have an extremely profitable and repeatable formula; acquire struggling B2B software companies, laying off US employees, and hiring overseas contractors for software upkeep and to maintain accounts.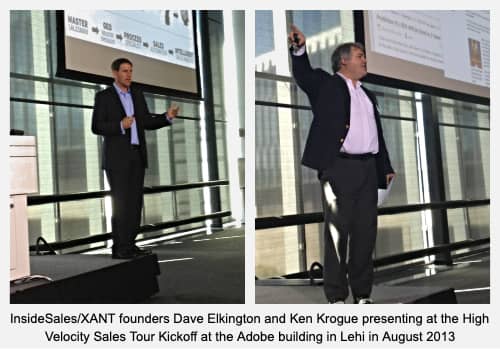 Employee separation terms were outlined in a separation agreement, which employees had to sign in order to receive a two month severance package. Some employees left without signing, forgoing the severance entirely. "Some were not in a position to refuse, and are now living daily what you might have read in the [Forbes] articles," the source said.
From the 2018 Forbes profile, ESW has been "buying dozens of business software firms with values ranging from ­$10 million to $250 million." Our sources indicate the XANT purchase price was on the very low end of that spectrum. The Forbes piece from earlier this year also claims that ESW aims to acquire one new company every week.
"For the founders and shareholders of the middle-aged firms that are ESW's targets, Liemandt offers quick cash," the profile continues. "There are no earn-outs or contingencies, and the deals typically close within 45 days. For the rank and file it's a different story. Most are replaced by cheaper overseas talent."
Lessons to Learn From The XANT Experience
When asked to diagnose the cause of XANT's downfall, our sources had consistent input.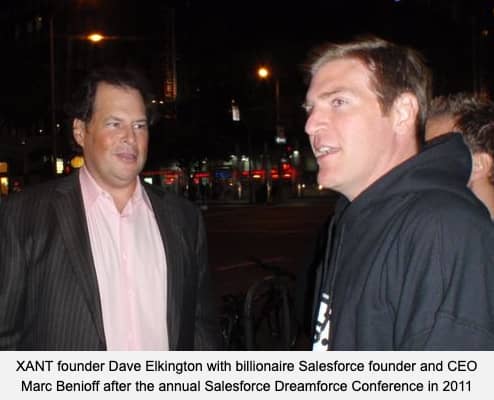 Recruit Top Talent, Trust Employees — If InsideSales/XANT did one thing exceptionally well, it was recruiting top-tier talent. However, more than one former employee remarked that senior leadership could at times be controlling with employees and budget, but lavish in other areas. The rebrand from InsideSales to XANT was mentioned several times as a notable expense. Issues with trust and autonomy produced a "revolving door" of world-class talent being recruited and then leaving the company a short time later.
Resist Scope Creep — Another aspect that multiple sources spoke about was scope creep. When valuable clients requested new features, XANT became a de facto "custom dev shop," implementing features that few customers would ever use. Over time, and with revolving talent, the code base became unmanageable. One source said the product was "on 32 million lines of code in dozens of programming languages, and at one point we had fewer than a dozen engineers." Add to that complexity the need to be compatible with outside software, like multiple versions of Salesforce, and the product became buggy beyond use. "It was just 'Code-Red' every day," said one source.
Essential Leadership — In a move to turn the ship around, Chris Harrington, previously COO, replaced founder Dave Elkington as CEO in 2018. As President of Omniture, Harrington helped lead the company to its acquisition by Adobe in 2009, then later as President of DOMO led through its IPO in 2018. Our sources said the product prior to Harrington had been developed without product/market fit for so long that it couldn't be turned around despite Harrington's experience.
The Legacy of XANT and InsideSales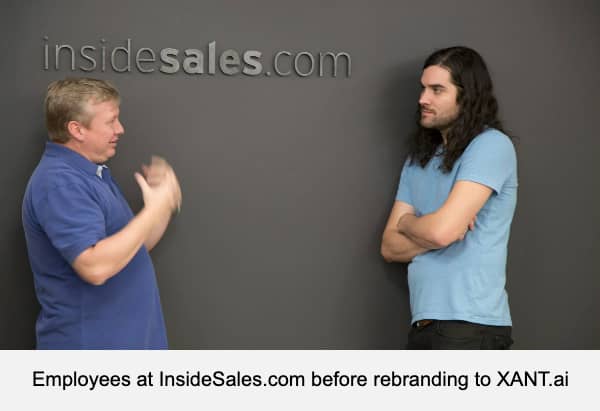 One common sentiment among all former XANT employees we spoke with was a sense of gratitude for the chance to work with outstanding colleagues at XANT and InsideSales.com. This sentiment was confirmed by our anonymous sources as well.
Virtually every relevant LinkedIn post offered extensive "thank yous" to past coworkers, often by name, including posts from former employees James Philips, Leann Bagley, Amanda Weikum, Betsy Popek, and more.
On Tuesday August 24th it was announced that Harrington would be joining Entrata as Chief Revenue Officer. "The opportunity to partner with [Entrata CEO Adam Edmunds] is an absolute thrill," said Harrington on Twitter. "To join the Entrata team at this time in their lifecycle is a dream come true." Dave Elkington currently serves on the board of AI customer service startup Chatfunnels, but no other current positions are listed on LinkedIn.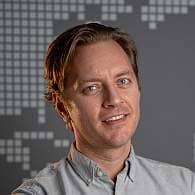 About the Author