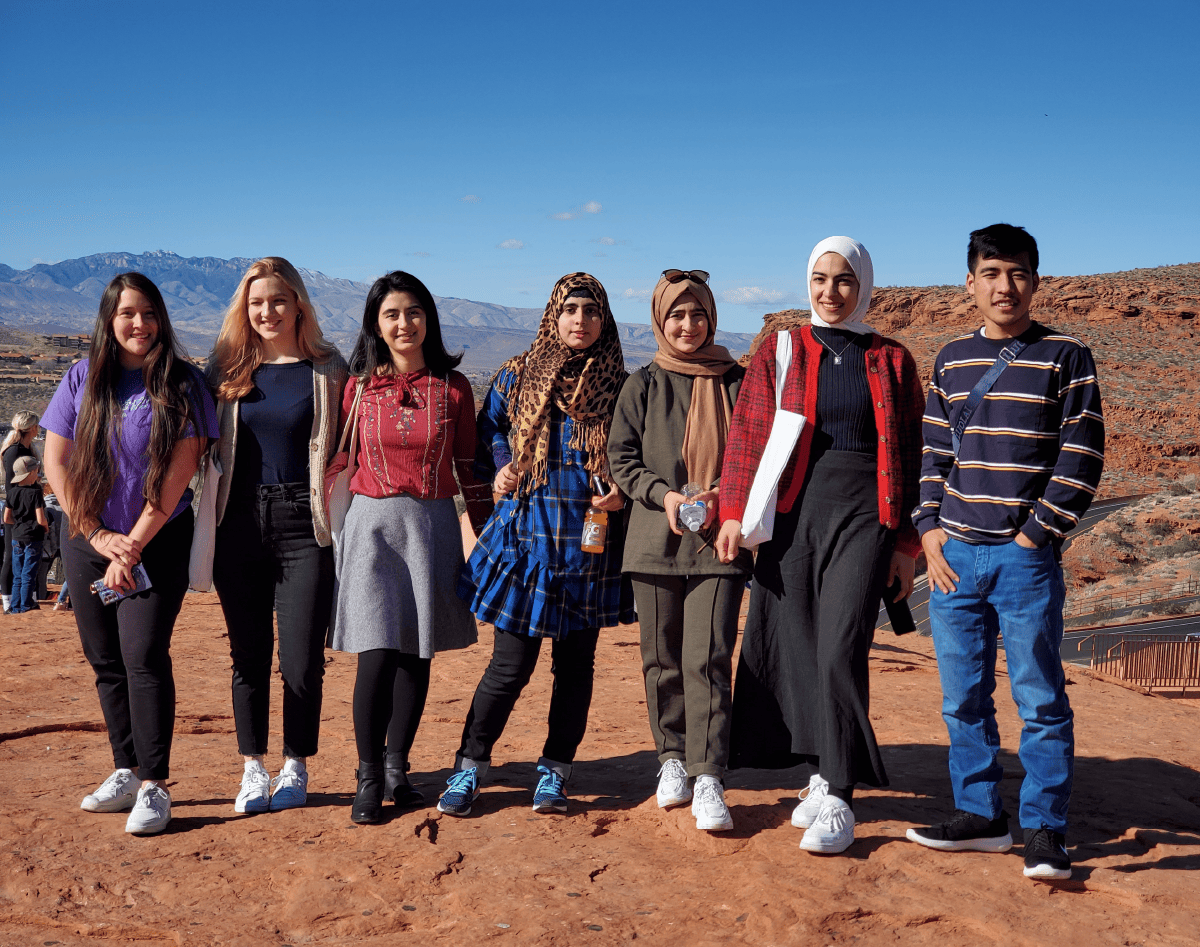 Utah Tech University's International Office Seeks to Bridge Gap Between International Talent and Silicon Slopes
By Elainna Ciaramella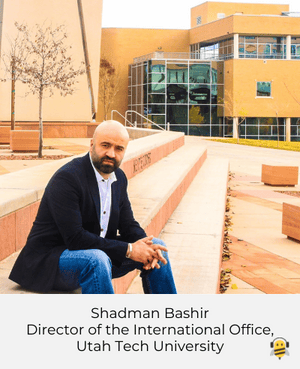 Shadman Bashir hails from the tribal regions of northwestern Pakistan. He obtained a law degree in his home country and came to the U.S. in 2000 to obtain a master's in competitive law with an emphasis on telecommunications from the California Western School of Law. He graduated a couple of months before the 9/11 tragedy, and his dreams were shattered.
Bashir moved to Las Vegas where he would sleep in the library and spend all day studying books on any topic he could get his hands on. For him, the goal was simple: turn bad luck into good luck with extreme hard work. He did not know when and what opportunity would knock on his door, but he knew it was going to happen sooner or later, so he wanted to be prepared.
As an immigrant, he fought against all odds for almost a decade till finally, he was able to receive his permanent residency and the ability to work legally in the United States. The opportunity for which he was waiting came in the form of adjunct teaching at Dixie State University or DSU (renamed Utah Tech University).
In the fall of 2012, when he had the job interview at DSU, he did not have enough money to make the two-hour drive to St. George. But somehow, he made it. DSU was his first job in the U.S. as a permanent resident and today, Bashir is the director of the International Students & Scholars Office at Utah Tech, where his team works to expand global education and commerce, directly impacting Utah's global outreach.
Bashir and the International Students & Scholars Office aim to help get Utah recognized globally, but there's one kink: the bridge from UT's international student talent pool and companies, specifically tech companies along the Wasatch Front, is nonexistent. The International Office at Utah Tech is determined to change the status quo and connect with tech companies up north.
Expanding global outreach with a startup mindset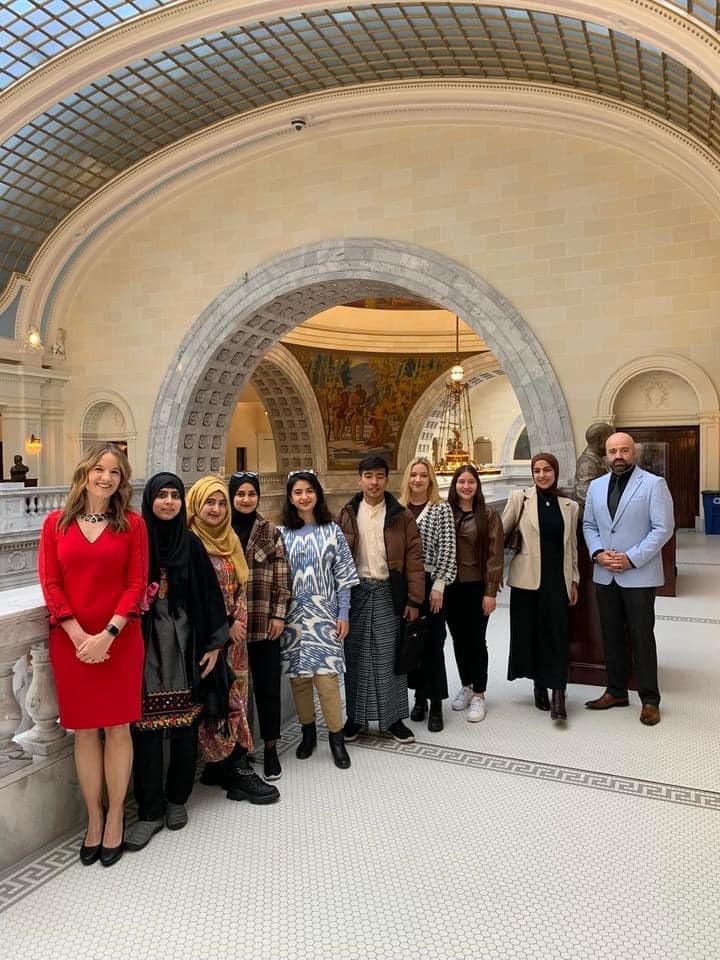 Bashir's vision for success is unique. The plan, he says, is not to lead the office as one within a large organization, but to treat it as a startup. He played the startup scenario with focus on students as the pivot. He says that for this startup, he combined the shareholders and customers into one body, which are the students.
The goal is to create as much value as possible for the shareholders (students) by working with the customers (students). The model works well and the International Office has experienced amazing growth on multiple levels.
In 2019, the office started reporting to Associate Provost, Darlene Dilley, and under her leadership, UT's domestic student numbers jumped from approximately 8 thousand to over 12 thousand in six years. With the clarity of goals and a clear mission, the International Office now serves students from 50 different countries.
The office recently expanded from International Student Services to the International Students & Scholars Office, and for the first time, the office partnered with the U.S. Department of State's UGRAD program, and began hosting students selected by the U.S. Department of State from countries, such as Myanmar, Jordan, Russia, El Salvador, Pakistan, and Uzbekistan.
UT was approved to sponsor J-1 students and professor programs, then Bashir was invited to join the education committee of the recently created, Utah New American Task Force (a statewide effort to maximize social inclusion, economic opportunities, and civic potential for New Americans in Utah), organized by the Utah Governor's Office of Economic Opportunity.
UT's international students double amid a pandemic
When international admits were down 43% across the U.S. due to COVID-19, Utah Tech doubled the international admit numbers. Though UT is an open enrollment institution, which means that any potential student who passed high school can be admitted, 59% of the international students are on merit scholarship, and 39% on the dean's and president's list, an amazing achievement for UT.
Bashir explains how the international students are not just a number on a data sheet, and how there are amazing stories and struggles behind the journey of each international student. The goal, he says, is to understand and respect the struggles and try to provide as much support as possible, while connecting them with domestic students and the rest of the campus community so they can all learn from, and support each other.
The gap between the haves and have-nots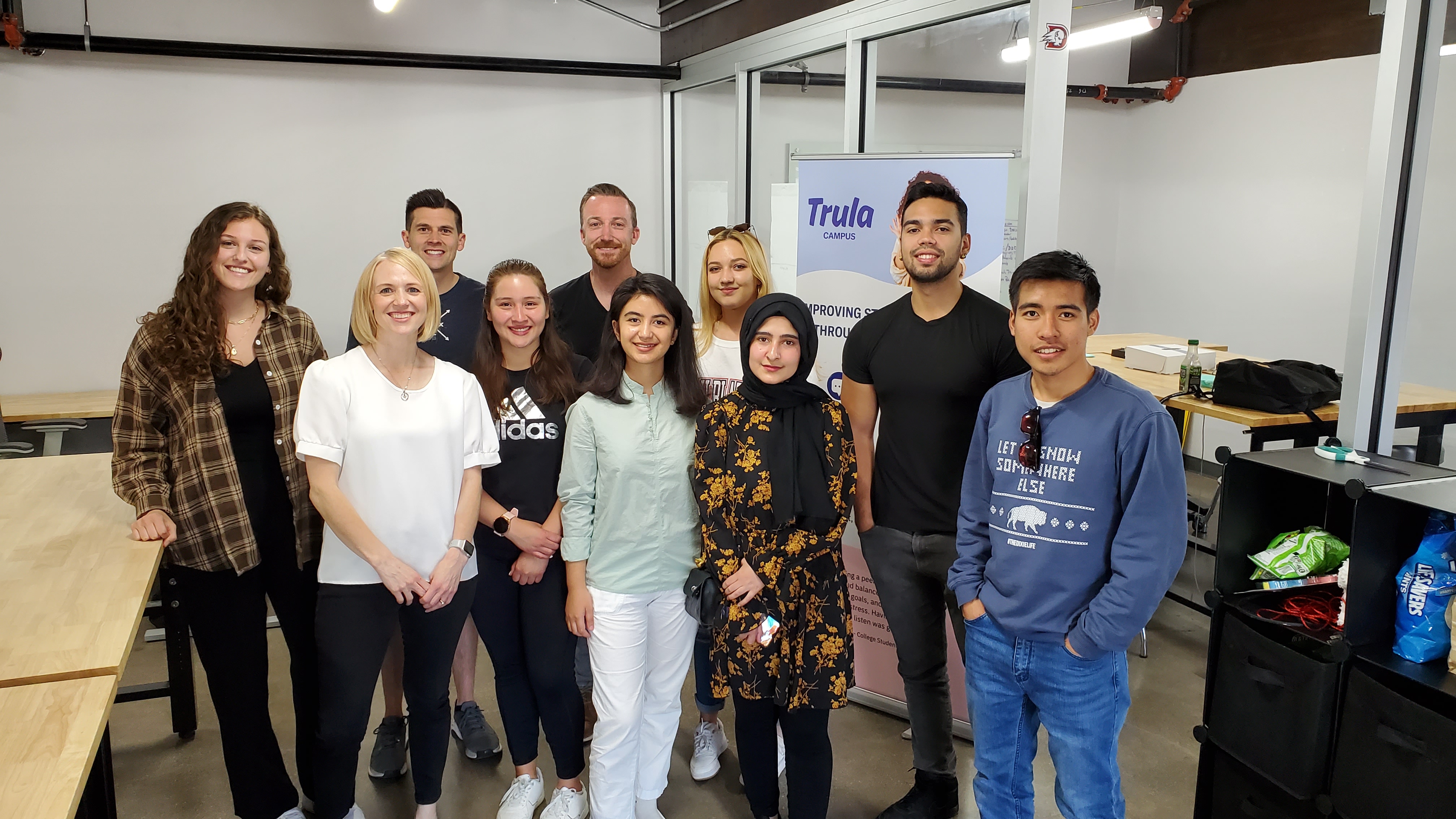 An institution such as Utah Tech should not be classified simply as a teaching or research institution—that's a very general classification. "The role and the status of such institutions need to be viewed under the international trade and commerce kaleidoscope," says Bashir.
Bashir explains that when we think about globalization, we think of classifications—distinctions and identities that can be geographic, political, linguistic, etc., but one very important but often ignored classification or distinction is developed vs. developing countries.
For individuals living abroad in a developing country, it can be difficult to fully participate in global trade and access markets within a developed country like the U.S. "This is one way developed countries control market participation and use that as a tool in international relations. The more access to advanced scientific and technical education, the more access to a better life for people living within the developing countries can happen," he says.
Bashir explains that the youth in developing countries are facing some of the biggest global challenges. Tech and automation-related work is increasing globally. The gap between the haves and have-nots within the developing regions is going to increase. It already has increased due to the COVID-19 pandemic, but will increase more because the 'haves' in the developing countries have access to advanced education, and the have-nots don't.
"Institutions such as UT, with its comparatively lower cost model, active learning, active life, and the ability to adapt quickly, can play a very important role when youth participate in global education, and that's what our office is actively working on," says Bashir. "Our office is not only focused on bringing students here, but works with the students on creating a complete support system and preparing the students for pre- and post-graduation challenges."
UT: preparing international students for success in the workforce
"In southern Utah, we have limitations of geography," explains Bashir. "There's no denying the fact that we are away from the Wasatch front but closer to Las Vegas, and we also have a unique identity and a multi-dimensional welcoming environment. This is our strength and the reason why UT has grown so fast."
In St. George, the employment options, specifically with optional practical training (OPT) and curricular practical training (CPT) for international students are limited, which can impact a university's retention rate. Utah Tech's cost is low, but to succeed, students need employment opportunities, which are sparse in southern Utah.
In light of employment limitations, the International Office has started creating virtual and flexible internship and employment programs by partnering with organizations within the region and beyond. The situation is more promising for STEM students because they have the option to work for a couple of years anywhere within the U.S. without any sponsorship requirement.
Impact of immigration on Utah's economy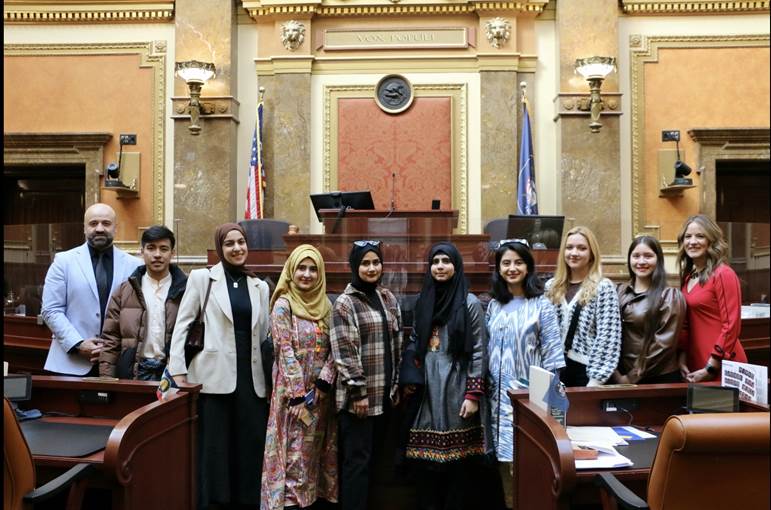 Immigration brings many economic opportunities to Utah. According to the latest research from the Economic Development Corporation of Utah (EDCUtah), "Utah has experienced rapid growth in its foreign-born population in recent years, attracting 100,700 immigrants to the state from abroad or other U.S. states between 2000 and 2019," and during that period, 11.6% of Utah's population growth was attributed to immigrants.
"In the 2020-21 school year, 8,533 international students were enrolled in colleges and universities in Utah, contributing $207.5 million in spending to the U.S. economy and supporting 2,191 jobs," according to EDCUtah's report. Further findings from the report:
It's typical for international students to concentrate in metropolitan areas, with a significant number of students deciding to stay in the region upon graduation.

In the Salt Lake City metropolitan area, over 40% of international students who graduated were able to extend their visas and work in the metro area.

Nationally, the retention rate is excellent, with about 45% of international students remaining in the U.S. after graduation.
Bashir says that Utah Tech's international students are a valuable resource for the tech industry in southern as well as northern Utah, and universities like UT can offer a valuable talent pool for the tech industry.
Two major reasons for international students staying in the U.S. after graduation are obtaining better employment opportunities and achieving the American dream. This process can begin even while the student is still attending the academic institution, through CPT and OPT.
"Our goal is to help Utah Tech become a recognized name on a global level and become a talent pool for U.S. and global industry." Let's not forget the benefits of hiring international students and what they contribute to a company's diversity, globalization, and bottom line.
To learn more about UT's International Students & Scholars Office, visit them online.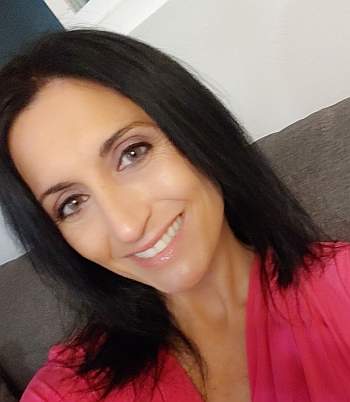 TechBuzz welcomes back Elainna Ciaramella, a St. George-based business journalist and writer who interviews business owners, researchers, CEOs, and C-suite executives from all over the country. Her curiosity is endless and she is constantly seeking information that will intrigue and inspire readers.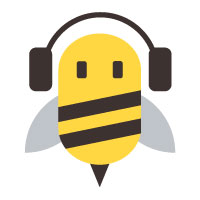 About the Author