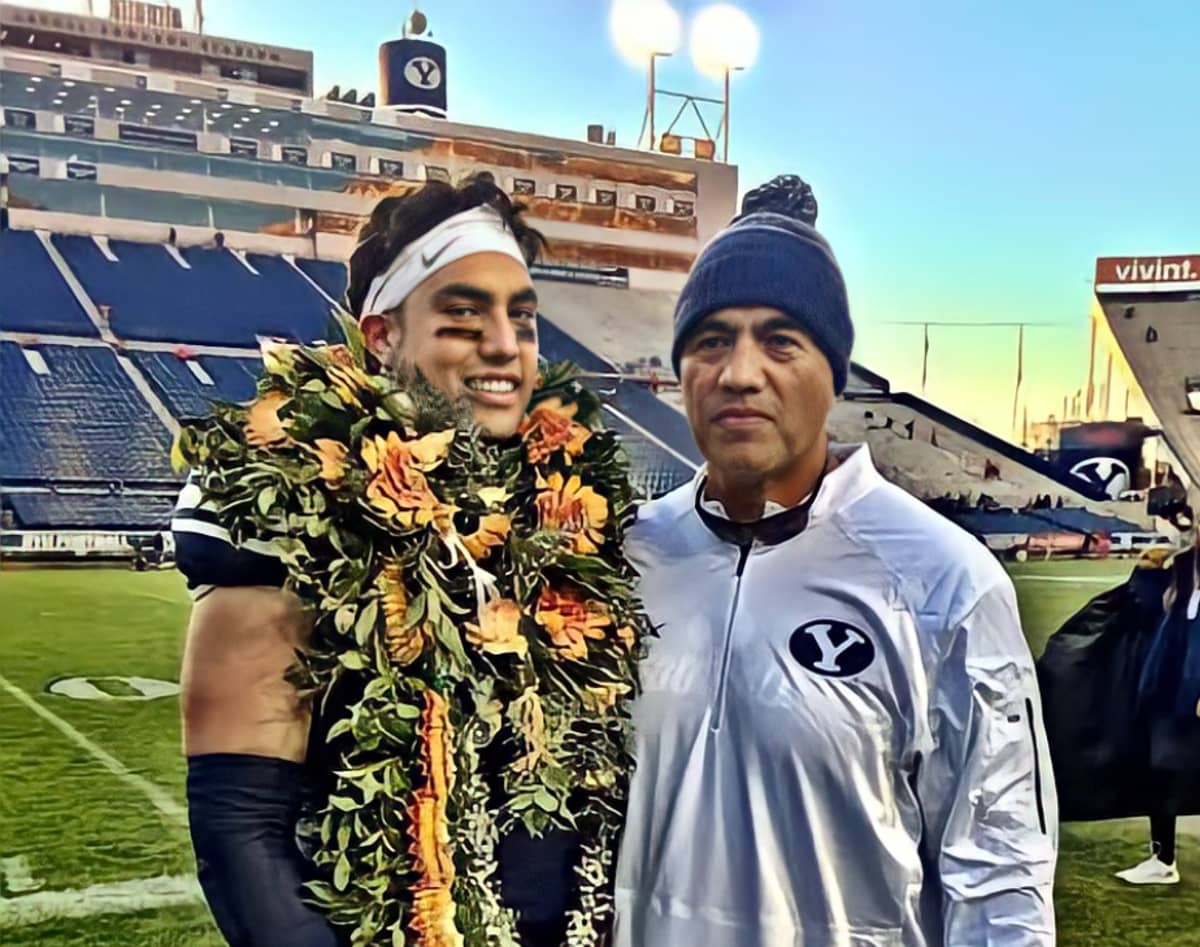 Polynesian Tech Entrepreneur Series; Bronson Kaufusi
This is part three of a series on Utah's Polynesian entrepreneurs. See parts one, two, and four at the links.
Bronson Kaufusi grew up in a Provo home with five siblings and parents who all loved and played sports. His father, Steve Kaufusi, was a professional athlete himself, playing in the NFL as a defensive lineman for the Philadelphia Eagles from 1988-1990. The elder Kaufusi went on to coach college football for 30 years and was Bronson's coach at BYU.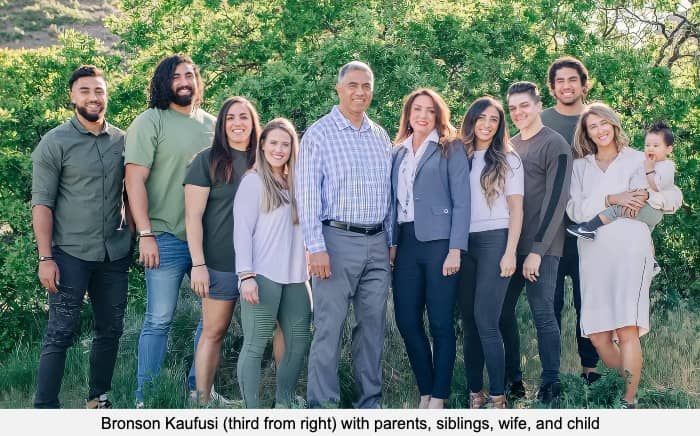 "He always made it a lot harder for me, which was good," chuckles Bronson Kaufusi as he recalls his college training. "He didn't want to show any favoritism. I loved it, honestly."
Defying any stereotypes, Kaufusi grew up loving technology. At BYU he enjoyed coding and statistics classes, graduating with a bachelor's degree in statistics and analytics.
"Numbers don't lie," says Kaufusi. "I love how I can use numbers and statistics to… help people, make things easier for people, and save people time."
When looking at Kaufusi's professional career, one might not think of technology first. Kaufusi has played for three NFL teams in the last six years. In 2016 he was drafted to the Baltimore Ravens, then joined the New York Jets. After three years with the Jets, Kaufusi moved on to play tight end for the Green Bay Packers, where he plays today.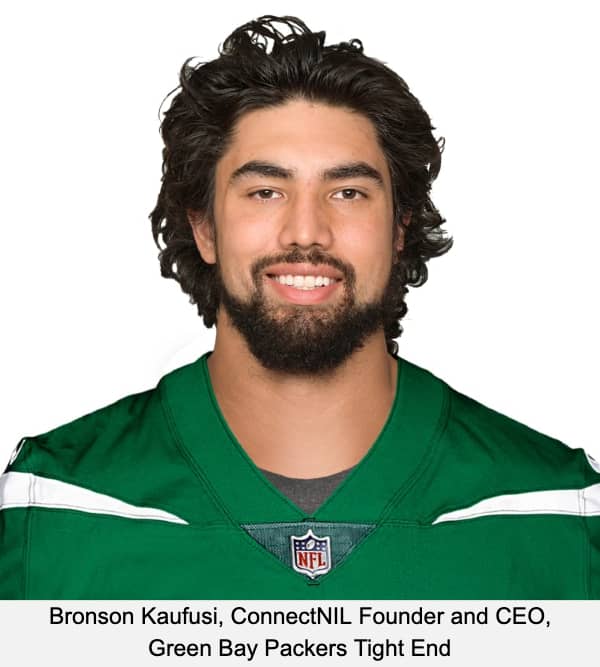 While playing in the NFL would be plenty of commitment for many athletes, Kaufusi believes in the importance of technology, and has made tech a critical part of his career. He sees technology as a way to express the cultural aspects of his Polynesian heritage.
"Everyone that's in [the tech world] is trying to make time for others, to allow their products to help people," says Kaufusi. "There's just a natural lead into it for me. I'm certain that when someone's in need of something, it's in Polynesian culture to help them out… I've seen this so many times in my life. If you need a shirt, anyone would take the shirt off their back and say, 'Here, you take the shirt, I'll be alright.' It's that type of mentality that's in the tech world too."
Kaufusi's desire to help people with technology is best seen through ConnectNIL, an app to connect college athletes with sponsorship opportunities.
TechBuzz featured ConnectNIL when the marketplace launched in July. ConnectNIL currently has athletes from over 70 universities and colleges signed up with a profile.
"A lot of college athletes and businesses are getting connected," says Kaufusi. "A [nutritional] supplement company got on, and within the first week they had connected with 35 different college athletes from around the country."
ConnectNIL was also mentioned in Time Magazine and continues to grow.
"I found something that I absolutely love, and that's helping college athletes and helping people," says Kaufusi. "I wouldn't do it if it wasn't helping someone."
Proud Ambassador of JAM skateboards! Order online or in store with discount code Kaufusi90 Anyone who orders with the code I'll come sign your board! #connectNIL #NIL #GoUtes pic.twitter.com/fKKJRjf1Fs

— Devin Kaufusi (@devskaufusi) July 15, 2021
Kaufusi also hosts "Uncle Bronson's Podcast", a series of discussions with younger athletes, some of them literally Kaufusi's family, like (brother) Devin Kaufusi above.
Aubrey Jane, a Boutique in Lehi, Utah used ConnectNIL to find athletes to be models for their fall line.

"Aubrey Jane boutique cracked the Connect NIL code. THEY TAKE FULL ADVANTAGE of our platform," said Kaufusi in a LinkedIn post. "They are hiring amazing local athletes to be models for their fashion photoshoots. I LOVE IT! I love seeing SMBs be successful and sell out, and I love seeing college athletes land NIL deals."
Besides ConnectNIL, Kaufusi's passion shows through his activity in the cryptocurrency community. He's been heavily involved for the past three years and leads a private group on Discord discussing all aspects of cryptocurrency, "new projects, mining, NFTs, all of it."
"In the tech community, everyone's talking about [cryptocurrency]" says Kaufusi. "I just love how the blockchain changes everything… I love learning about it, reading about it, and talking about it with other people. I jumped into cryptocurrency and now have some awesome connections with people." Kaufusi even turns processor time on his laptops into cryptocurrency with a "Proof of Power" mining project that doesn't require premium hardware like many other blockchain projects. "We are at a unique place with [cryptocurrency] now and I am excited to see where it will go," he says.
Kaufusi had a few mentors help him get into tech. When Kaufusi was still in college, Dan Young, CEO of PC Laptops, reached out to Kaufusi and talked tech with him. "We talked about blockchain technology, and about just the whole tech space," says Kaufusi. "He has been helpful." Kaufusi also said Josh James from Domo who has been a great connection and mentor for him since college.

Now he's passing on those lessons in "Uncle Bronson's Podcast", a series of discussions with collegiate athletes distributed through social media.
Kaufusi says he's lucky he found so many passions in technology. He encourages athletes to not limit themselves.

"Find something in the tech world that you can be passionate about," advises Kaufusi to other athletes. "As athletes we are already passionate about our sport that we play... Once you find out what you're passionate about, find someone who's already in that lane or has been in that lane, and then reach out to them, get acquainted with them, and learn from that person."
He also understands how hard it is to become an athlete, even just to play at the collegiate level. Kaufusi's success in tech shows Polynesians that they can do both sports and tech. And if sports is not the way to go, technology is a great space for Polynesian's to get into.
"Everyone is so creative in the Polynesian culture," says Kaufusi. "The tech space is a perfect place for Polynesians.They have great ideas and could be awesome [in this field]."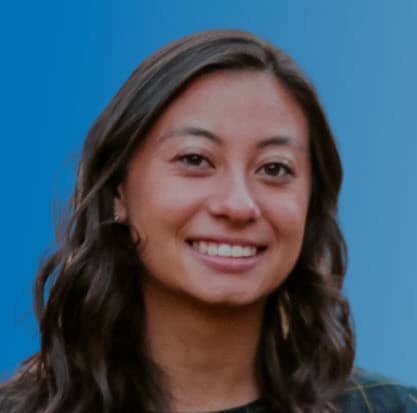 About the Author